Cameroon school children live in fear of Boko Haram
Students in the courtyard at the high school in Fotokol
The world knows about the danger from Boko Haram to innocent children in Nigeria.
But just across the border in Cameroon lies a high school whose students are also afraid of the group's deadly threat. Mortar shells fall nearby and stray bullets whizz through the school courtyard.
The Fotokol school is only 300 metres from the Nigerian village of Gamboru, where 300 people were murdered by Boko Haram last month.
Separating them is a river. There is no fence to protect the school's 600 pupils, although soldiers are now providing security in the town.
Student Ali Abba told the AFP news agency: "Boko Haram has threatened to burn down the school, customs and government buildings. We are so scared of being targeted."
More than 200 girls were kidnapped by Boko Haram from their school in Chibok in April. And almost 60 pupils died when their school was burned down in Yobe state in February.
The girls at Fotokol are worried they too will be abducted.
Sidonie Dimissigue, a 15-year-old Christian student, said: "I am so scared Boko Haram will come to our school and kidnap us."
Alice Kouvou said she is unable to concentrate in class.
She added: We are afraid of being kidnapped. Thoughts are racing through my head."
When Gamboru was attacked, Fotokol students were sitting exams.
Headmaster Jean Felix Nyito said: "When the explosions started all the students abandoned their work. They jumped out of the windows to escape and some were later found up to 15 kilometres away.
"Some were crying, others completely lost their minds."
Five teachers left the school after the killings and only 10 remain.
---
More news
Theirworld initiative helps to deliver $30m of computers to Ukrainian children
Theirworld initiative helps to deliver $30m of computers to Ukrainian children
Theirworld's mission to give children in crises a safe place to learn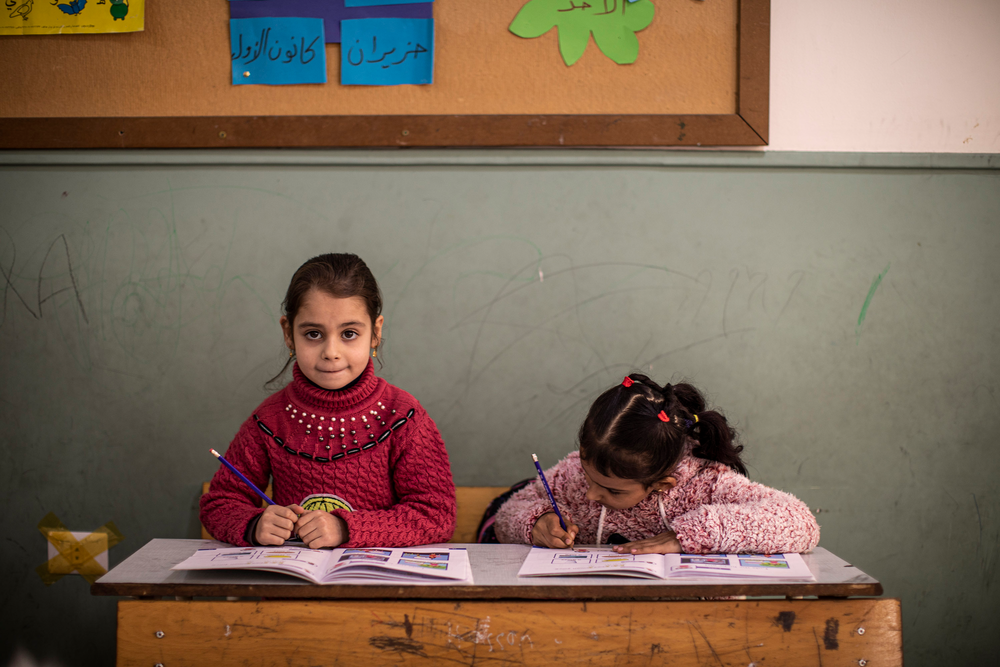 Theirworld's mission to give children in crises a safe place to learn