Cameroon schools closed down after Boko Haram raids from Nigeria
Children in conflicts, Safe schools
They have already terrorised towns and forced hundreds of schools in Nigeria to close down. Now Boko Haram raids into neighbouring Cameroon have seen 69 schools closed, damaged or open only intermittently.
Official says the schools affected are mostly primaries in the Far North Region. Ibrahim Koulagna, deputy-prefect of the Mayo-Sava department, said: "Boko Haram attacks on villages and schools have forced students and teachers to flee. There are many displaced families in the region. This displaced population is now occupying other localities.
"Education has been targeted by these attacks because Boko Haram has often left messages warning school authorities in the region."
Police and border posts have also been targets as the Islamist group continues to attack northern Cameroon, according to the United Nations news service IRIN.
Many teachers have left the region. An official of the Ministry of Basic Education told IRIN: "In 2014, more than 200 trained teachers did not take up their posts in these localities and many seek transfer to other places due to insecurity."
Christophe Barbah, a school master in Kolofata area in the Far North Region, added: "I am the only government teacher left here on a regular basis. Because of my status as the head teacher, I cannot leave my post.
"We have resorted to seeking assistance from some educated young men and women in the communities to teach the children. But we have to motivate them with money if we want to keep them committed to the work. This is not always possible because most parents in this region are very poor and can barely afford food for the children to stay in school."
While many rural schools have not reopened since the new school year began in September, others in large towns are packed out with the children of displaced families who have fled the violence.
In Nigeria's northeastern Yobe state, all schools were closed in the wake of the deadly suicide bombing of the Government Comprehensive Senior Science Secondary School in Potiskum, which killed at least 47 last month. The attack came just after the Nigerian government said the first 2400 students had been enrolled in the country's Safe Schools Initiative.
Boko Haram was responsible for the abduction of more than 200 schoolgirls from Chibok – 219 of whom are still missing. Watchlist on Children and Armed Conflict – an international network of human rights and humanitarian non-government organisations – says more than three million children have had their lives disrupted by the Nigerian conflict.
Read Global Youth Ambassador Philip Obaji Jr's amazing account of a trip to Boko Haram's first ever camp in Nigeria.
---
More news
Theirworld initiative helps to deliver $30m of computers to Ukrainian children
Theirworld initiative helps to deliver $30m of computers to Ukrainian children
Theirworld's mission to give children in crises a safe place to learn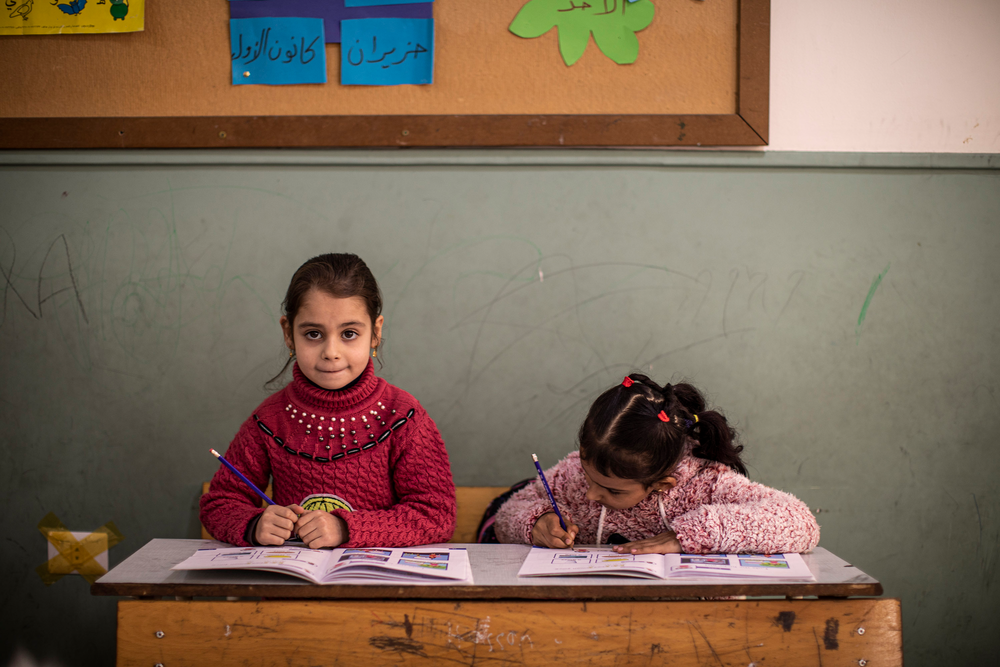 Theirworld's mission to give children in crises a safe place to learn