79 students abducted in attack on school in Cameroon, say government sources
Children in conflicts, Education in emergencies
---
The mass kidnapping today in the city of Bamenda is the latest attack on education in the country's English-speaking region.
---
Seventy-nine students and three adults have been abducted today from a school in Cameroon, government and military sources said.
It is the latest attack on a school in the country's English-speaking region, where armed groups have taken children and closed down schools in their fight for a separate state.
The AFP news agency quoted Communications Minister Issa Tchiroma Bakary, who is also government spokesman, saying: "79 pupils and three supervisors were seized."
A government official said the adults were the principal, a teacher and a driver. Sources at the school said most of the students were boys.
The kidnapping happened at the Presbyterian Secondary School in the city of Bamenda in western Cameroon. So far no one has claimed responsibility. 
A government spokesman said it was keeping track of the event but could not comment further.
Bamenda was the site of a previous school abduction in September, when gunmen took away five students and severely injured the principal. Several schools were attacked in that month.
Gordon Brown, the United Nations Special Envoy for Global Education, said: "We hope the children will soon be safe and back with the families. What's happened in Cameroon emphasises why schools must be treated with the same protected status as hospitals and free from being militarised or used as instruments  of war."
Brown was the chair of a major inquiry into the protection of children trapped in conflict zones. 
The legal report of the inquiry – supported by Theirworld and Save the Children – has just been launched and urges immediate action to tackle attacks on schools, denial of humanitarian aid, sexual violence against children and other atrocities.
Cameroon is among 81 countries have signed the Safe Schools Declaration – a commitment to keep students, teachers and their schools free from the fear of violence and occupation during armed conflict.
Theirworld and others have been campaigning for schools to be safe places for children to learn and be with their peers. While the majority of the 15 current members of the Security Council have signed the Safe Schools Declaration, only two of the five permanent members have done so.
France and the United Kingdom have shown the way by endorsing the declaration and we are calling on China, Russia and the United States to follow their lead.
---
More news
Theirworld initiative helps to deliver $30m of computers to Ukrainian children
Theirworld initiative helps to deliver $30m of computers to Ukrainian children
Theirworld's mission to give children in crises a safe place to learn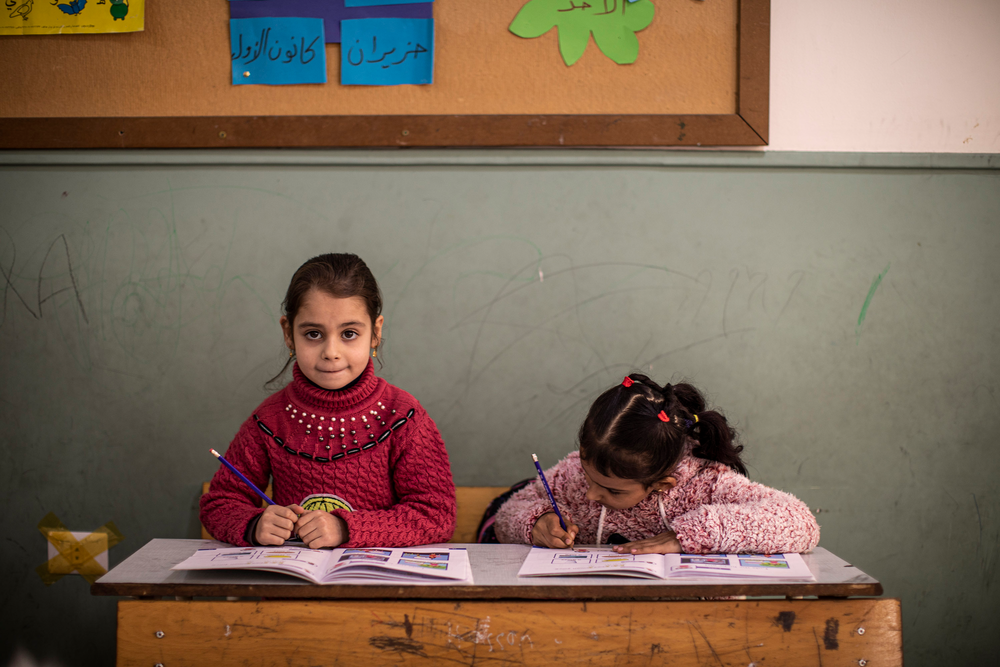 Theirworld's mission to give children in crises a safe place to learn