Teachers murdered and schools attacked by rebels in Cameroon
Children in conflicts, Education in emergencies, Safe schools, Safe Schools Declaration
---
Three teachers were killed in a week and at least 30 schools have been targeted this year by armed separatists in the country's English-speaking regions.
---
Three teachers have been murdered and several school students injured in the past week as education comes under increasing attack in the English-speaking regions of Cameroon.
A school principal is also missing and at least 30 schools have been the targets of violence by separatist rebels this year.
Sophie Mandengue Maloba, a teacher and 42-year-old mother of three, died when three armed men riding motorcycles attacked a school and fired gunshots in the town of Muyuka on April 28. 
"She died in hospital where she was taken after the attack," a national radio journalist told the AFP news agency.
An unnamed teacher was killed in similar circumstances three days earlier in nearly Kumba, about 90 miles west of the capital Yaoundé. Last week, Ashu Thomas Nkongho was shot dead and several students wounded when gunmen attacked a high school in Kosala.
English-speaking regions in Cameroon's northwest and southwest are mired in an insurgency which began in 2016. Activists in the anglophone minority, comprising about a fifth of the population, stepped up a campaign for greater autonomy.
Dozens of people have been killed and tens of thousands have fled to neighbouring Nigeria following a violent crackdown on anti-government protests.
In the past three months, armed separatists have increased their campaign of violence against state targets, notably attacking police stations, kidnapping civil servants and clashing with the army in a bid to create a new state called "Ambazonia."
Schools have increasingly come under attack too. More than 30 have been targeted this year, according to the government – with at least a dozen teachers killed or wounded and hundreds having fled.
"We are having personnel of secondary education, especially school heads, shot at," Johnson Itoh – the most senior education official in the northwest region – told Voice of America.
The news service reported an attack on a school in Ashing in the past few days, when the principal and school chaplain were kidnapped. Government officials said they were targeted by anglophone separatists for violating instructions for the school to remain closed in support of the independence movement. The chaplain was later released but the principal has not been found.
That followed a similar attack in March, when a soldier was killed in an attempted kidnapping of school students in the town of Batibo.
Northwest region governor Adolph Deben Tchoffo has been visiting communities to encourage parents to send their children to school.
---
More news
Theirworld initiative helps to deliver $30m of computers to Ukrainian children
Theirworld initiative helps to deliver $30m of computers to Ukrainian children
Theirworld's mission to give children in crises a safe place to learn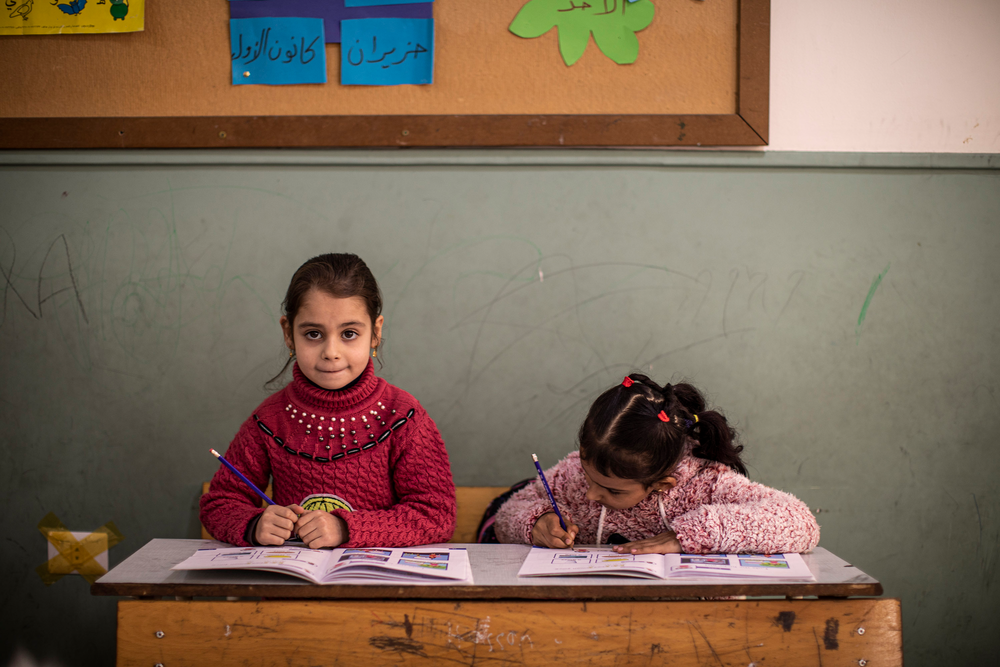 Theirworld's mission to give children in crises a safe place to learn