CAR children in Chad camps just want to go to school
People who had taken refuge in a Catholic church compound in the Central African Republic were massacred by rebel fighters yesterday.
The attack – reports put the death toll at anything between 11 and 30 – was just the latest horrifying incident in the bloody conflict which has forced one million people to flee their homes.
Almost 100,000 of them have gone to neighbouring Chad. And thousands of young people scarred by witnessing atrocities and leaving their homes behind are also missing out on their schooling.
More than 40,000 children and thousands more youths are in transit camps in southern Chad with no formal education, according to IRIN, the news service of the United Nations Office for the Co-ordination of Humanitarian Affairs.
At Doboya camp – home to 17,000 returness and refugees – displaced teachers have set up informal schools for primary age children and about 4000 pupils have been relocated to existing schools. But there is no secondary schooling or job training and no formal education at all in Doboya or other camps.
Abdou Aziz Tarik, 17, from the CAR capital Bangui, told IRIN: "With school you can do something. Without it you'll achieve nothing."
Djamila Mahmat leads 32 primary school teachers volunteering in Doyaba. She said: "Everything in my life was turned upside down overnight.
"We had to do something for these children when we arrived here. We can't have the children miss a whole school year."
Many children at the camp are traumatised by having seen family members killed and maimed.
Suleiman Adraman, a camp official, said: "Schools would help distract the children, giving them something else to think about. We want help from donors but we talk and talk and no one listens."
But there is some hope on the horizon. UNICEF is building 12 temporary classrooms in Doboya and 24 learning spaces at Danamadja, a longer-term camp.
And the United Nations refugee agency UNHCR is building schools in Belom near Maro, a camp that houses mainly long-term refugees from the CAR.
Bruno Maes, head of UNICEF in Chad, said: "We just don't have the means to expand schooling now but we want to.
"We want to build classrooms. Schools can stabilise children in all the camps."
---
More news
Theirworld initiative helps to deliver $30m of computers to Ukrainian children
Theirworld initiative helps to deliver $30m of computers to Ukrainian children
Theirworld's mission to give children in crises a safe place to learn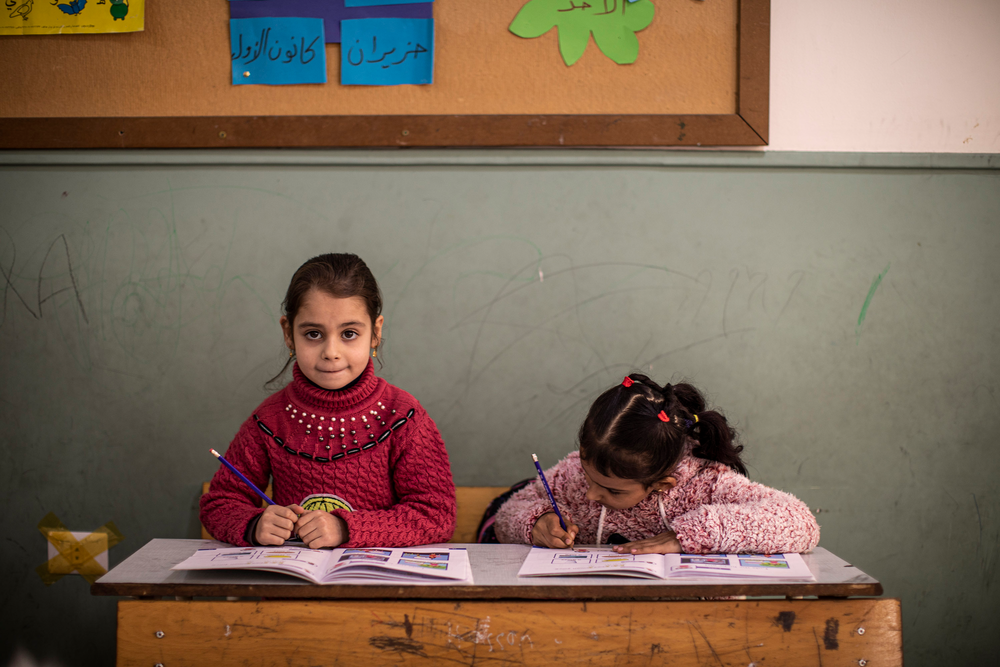 Theirworld's mission to give children in crises a safe place to learn