Central African Republic school system is 'on its knees'
Children in the Central African Republic are continuing to be deprived of their education by the country's growing conflict.
Almost two-thirds of schools remain closed halfway through the school year and many families are too scared to send their children to the schools that are open.
Souleymane Diabaté, UNICEF representative in CAR, said: "The education system is literally on its knees.
"Many teachers have not been paid for months, there are no textbooks, the little infrastructure that existed before the crisis has been damaged."
Two school years have already been disrupted since 2012 by the violence which has seen thousands killed and about a quarter of the 4.6million population displaced.
UNICEF and partners surveyed 355 schools and found a third of them had been attacked in recent months. This included being struck by bullets, set on fire, looted or occupied by armed groups.
The survey also showed that a third of children enrolled in the last school year did not go back to classes this year. And, on average, schools have been open for only four weeks since October.
UNICEF is helping the CAR government provide school supplies, restore looted schools and offer teacher training.
Nguinissara Rita, a primary school teacher in a site for internally displaced persons in the capital Bangui, said: "It's important for us that children go to school because if they stay like this too long, they will forget what they have learned."
In the past four months, nearly 200,000 people have fled CAR, mainly to neighbouring Chad and Cameroon. The United Nations has predicted that the number of refugees will top 360,000 by the end of this year.
---
More news
Theirworld initiative helps to deliver $30m of computers to Ukrainian children
Theirworld initiative helps to deliver $30m of computers to Ukrainian children
Theirworld's mission to give children in crises a safe place to learn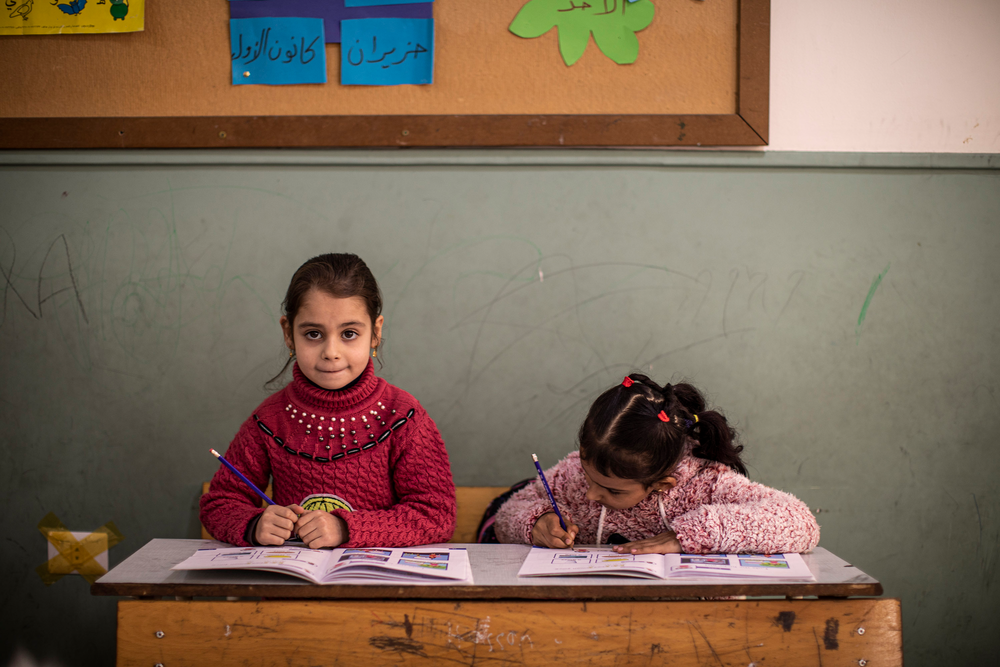 Theirworld's mission to give children in crises a safe place to learn