Chibok schoolgirls 'forced to join Boko Haram and even kill'
Chibok girls, Children in conflicts, Education in emergencies
Chibok girls in video released by Boko Haram last year
Some of the Nigerian girls kidnapped from their school in Chibok have been forced to join Boko Haram and have even killed people, witnesses have told a TV investigation.
The BBC's Panorama programme spoke to three women who claim to have been held in the same camps as the some of the abducted girls.
They said some had been brainwashed and were being used to terrorise other captives and even carry out ordered killings.
A BBC news report said: "The testimony cannot be verified but Amnesty International says other girls kidnapped by Boko Haram have been forced to fight."
The programme, broadcast in the UK today, featured an interview with 17-year-old Miriam – not her real name – who managed to escape from a Boko Haram camp. She described meeting some of the 219 Chibok girls who have been missing since the mass abduction in April 2014.
Events were to held to mark one year since their abduction
She said she saw some of them kill men from her village. Miriam added: "They were Christian men. They [the Boko Haram fighters] forced the Christians to lie down. Then the girls cut their throats."
Another witness told the BBC programme that she saw some of the Chibok girls in the Sambisa Forest in December. Anna, 60, told how the former students flogged young girls who could not recite the Koran.
She also told a similar story of seeing Chibok girls slit the throats of tied-up prisoners. Anna added: "It's not their fault they were forced to do it. Anyone who sees the Chibok girls has to feel sorry for them." 
A shocking report by the human rights organisation Amnesty International in April revealed that at least 2000 girls and women had been abducted by Boko Haram since the start of 2014.
It said there is evidence of the militants forcing girls and boys under the age of 15 to take an active part in battle and in executions.
---
More news
Theirworld initiative helps to deliver $30m of computers to Ukrainian children
Theirworld initiative helps to deliver $30m of computers to Ukrainian children
Theirworld's mission to give children in crises a safe place to learn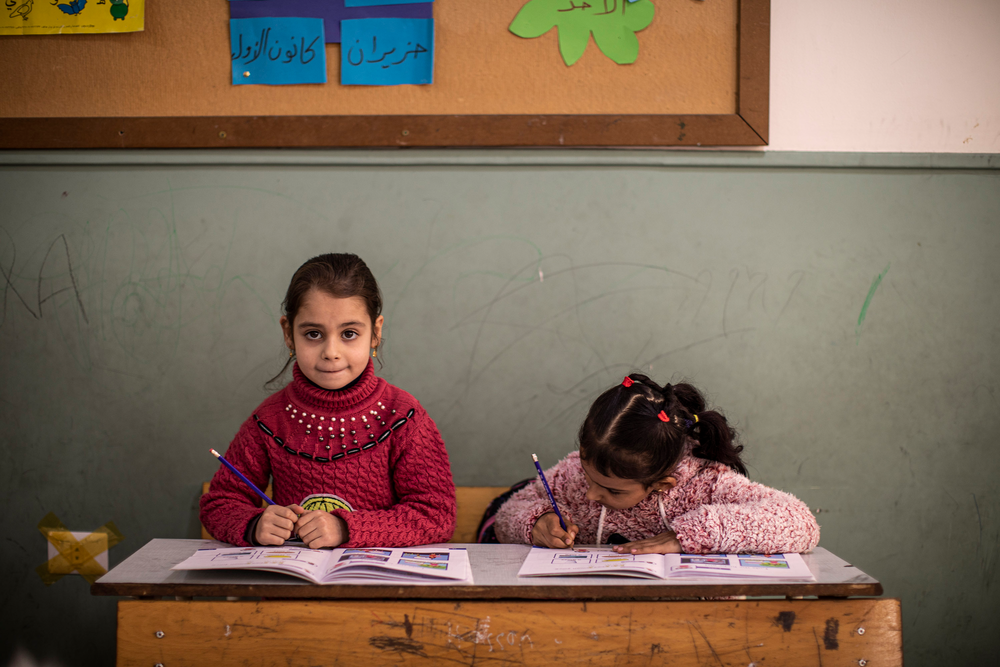 Theirworld's mission to give children in crises a safe place to learn