Child soldiers freed in South Sudan can't wait to go back to school
Child soldiers, Children in conflicts
Hundreds of child soldiers were freed in South Sudan today – and about 3000 will be eventually released by the armed group that recruited them.
The children, all aged between 11 and 17, will be reunited with their families and reintegrated into their communities. And many of them will eventually go back to school – or go into a classroom for the first time. 
Saudamini Siegrist, Senior Adviser for Child Protection in Emergencies at the United Nations children's agency UNICEF, said: "The idea of going to school for the first time is something that's very exciting for the children.
"But it will also be challenging to make that shift from their life in the armed group to a schoolroom. When I met them they had a lot of questions about that and you could see that they were anxious and a little nervous. But mostly there's a lot of excitement. The desire that they have to go to school is very intense."
UNICEF has helped to negotiate the release of the child soldiers from the South Sudan Democratic Army Cobra Faction – an armed group whose leader David Yau Yau signed a peace agreement with the South Sudan government last year.
Leila Zerrougui, the UN's Special Representative of the Secretary-General for Children and Armed Conflict, welcomed the release of the children – which is part of the Children Not Soldiers campaign. She said: "These children, in some cases as young as 11, were thrown in the middle of a violent conflict and will need months, if not years, to recover from what they have been through.
Boys displaced by South Sudan violence play in UNICEF-supported friendly space Picture: UNICEF/Sokol
"Helping them take back their lives must be a priority and I call on the international community to provide sufficient resources to ensure they have access to the support that will help them heal and return to a peaceful life."
Thousands of children have been recruited into the armed forces in South Sudan since the conflict began in late 2013 during an internal power struggle. Hundreds of thousands fled their homes and children have been subjected to violence, malnutrition and disease.
An estimated 400,000 have been forced out of school and there are believed to be about 12,000 children associated with armed forces and groups.
Ms Siegrist told UNICEF Connect about how the freed children will be reintegrated. The first groups – released in Greater Pibor in the east of the African country – will live in compounds with care centres while their families are traced. They will then get medical, psychological and other support.
She added: "At the heart of their reintegration is the return to school. When we spoke with the children we found that very few had ever been to school as the Pibor area has had very little access to services such as education or health care."
Schools will have to established, teachers trained, classes prepared and food programmes established. And the children are desperate to start learning.
Ms Siegrist said: "They're especially impatient to go to school – to give up their guns in order to go to school. That message came through loud and clear."
You can can learn more about the education challenges in South Sudan here.
---
More news
Theirworld initiative helps to deliver $30m of computers to Ukrainian children
Theirworld initiative helps to deliver $30m of computers to Ukrainian children
Theirworld's mission to give children in crises a safe place to learn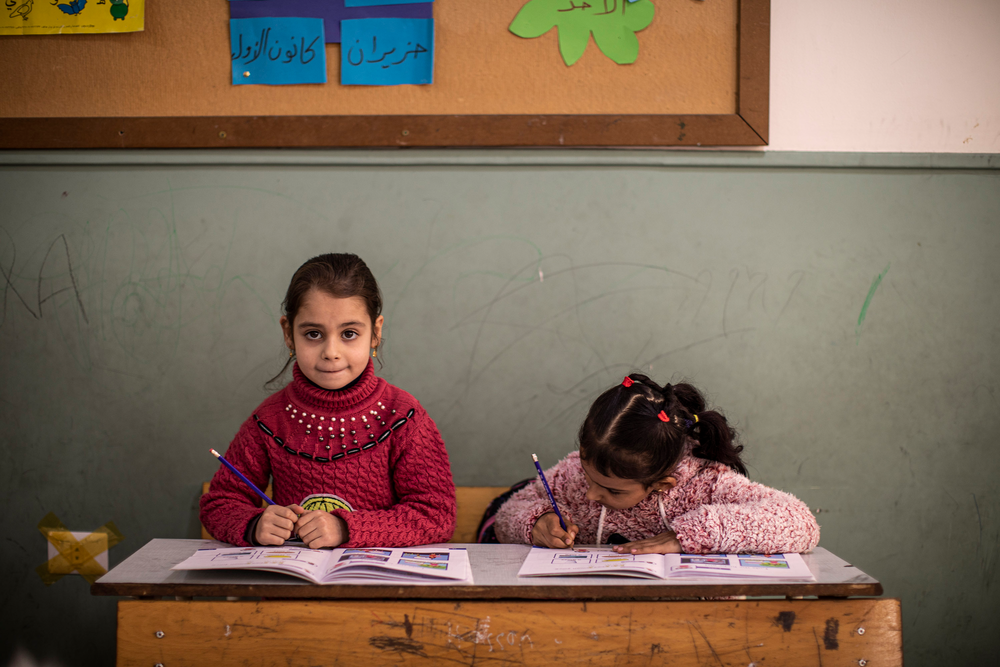 Theirworld's mission to give children in crises a safe place to learn