Boko Haram crisis shuts half the schools – but some children are getting education for the first time
Children in conflicts, Education Cannot Wait, Education in emergencies, Refugees and internally displaced people, Right to education, Safe schools
---
Many children living in camps in Borno state are getting their first taste of education - but the picture is still bleak for thousands more.
---
Borno state has borne the brunt of the Boko Haram insurgency in northeast Nigeria – now in its ninth year.
Almost 1400 schools have been destroyed, over 2295 teachers killed and three million children need emergency support on education.
As the new academic year begins, 57% of schools in Borno are closed because they are damaged or in dangerous areas.
But there is a glimmer of hope among the horror. Some children living in camps for IDPs (internally displaced persons) are actually going to school for the first time.
In the Muna Garage camp on the outskirts of Maiduguri – Borno's largest city – an estimated 90% of the students had never been enrolled in classes before.
In the three worst-affected states of northeast Nigeria, UNICEF and partners have enrolled nearly 750,000 children in school this year.
The United Nations children's agency has set up more than 350 temporary learning spaces and distributed almost 94,000 packs of learning material to help children to get an education. 
It is also working with partners to rehabilitate schools and classrooms and training teachers to build a stronger education system. 
UNICEF Deputy Executive Director Justin Forsyth spent three days in Maiduguri this week.
He said: "Children in northeast Nigeria are living through so much horror.
"In addition to devastating malnutrition, violence and an outbreak of cholera, the attacks on schools are in danger of creating a lost generation of children, threatening their and the countries future."
He met families and children affected by the conflict who told him of their fear and dire conditions living under Boko Haram. 
One other bit of good news this week came when Zannah Mustapha was named as the winner of a UN prize for starting schools for children uprooted by violence in northeast Nigeria.
Hauwa Madu, a 13-year-old student at one of his Future Prowess schools, saw her father shot dead by Boko Haram gunmen.
She said: "I love this school and studying. I have two really good friends… Mr Mustapha is a really good man. He takes care of all us here. He gives us food, books and free study."
Sadly, too many children are still missing out on education and security. Almost one million children have been displaced by the crisis and 450,000 under-fives are expected to suffer from severe acute malnutrition this year. 
Nearly 100 children have been used as human bombs this year by Boko Haram.
---
More news
Theirworld initiative helps to deliver $30m of computers to Ukrainian children
Theirworld initiative helps to deliver $30m of computers to Ukrainian children
Theirworld's mission to give children in crises a safe place to learn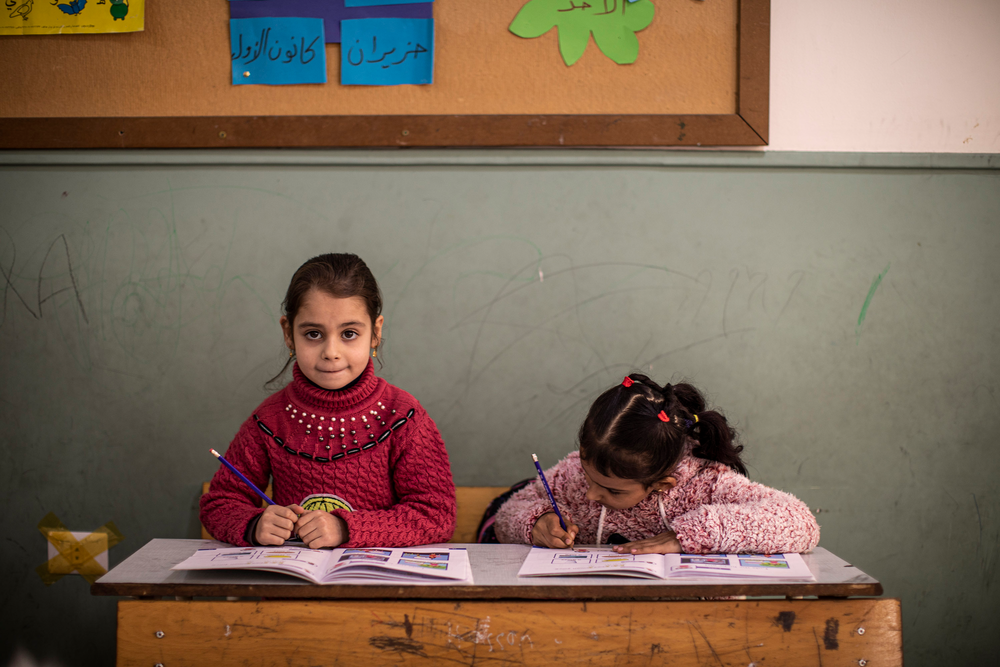 Theirworld's mission to give children in crises a safe place to learn