Children caught up in Iraqi humanitarian disaster
Children in conflicts, Education in emergencies
Children from Mosul at Garmava transit camp in Kurdistan Picture: ©UNICEF/S. Baldwin
More than 500,000 Iraqis have fled their homes in the past few days from the advancing threat of ISIS militants.
And nearly half of those are children, according to the United Nations children's agency UNICEF.
The worrying figures emerged ahead of World Refugee Day today, when events will be held to recognise more than 50million refugees and displaced people.
UNICEF has upgraded the Iraq crisis to a level three humanitarian disaster – its most serious and rarely used designation.
ISIS (Islamic State of Iraq and Syria) forces have been sweeping through Iraq, seizing cities and towns including Mosul.
Children who should be in the safety of their homes and schools are now facing serious health risks. They need water, sanitation and immunisation against polio and measles.
A UNICEF spokesperson said: "The increasing risks of ethnic violence and threat to Baghdad can make the situation worse."
UN agencies and partner organisations are setting up new sites and tents for displaced people in Erbil and other towns in the northern semi-autonomous region of Kurdistan.
Erbil is already home to 90,000 Syrian refugees, while a further 125,000 are in other parts of Iraq.
A cargo plane this week took supplies of tents, blankets and hygiene kits to Erbil.
Marzio Babille, UNICEF Iraq Representative. said: "Our priority is to respond as quickly as possible to the Iraqi children's needs and provide lifesaving humanitarian supplies especially clean water and sanitation services, vaccinations against diseases like polio and measles, as well as education and child-friendly spaces."
UNICEF estimates that at least 450,000 children have become displaced as a result of the recent crisis in Mosul and as a result of months of clashes in neighbouring Anbar province.
You can help the children of Syria have the opportunity to continue learning and have a prosperous future. A World at School has partnered with Western Union and UNICEF to help fund education programmes.
---
More news
Theirworld initiative helps to deliver $30m of computers to Ukrainian children
Theirworld initiative helps to deliver $30m of computers to Ukrainian children
Theirworld's mission to give children in crises a safe place to learn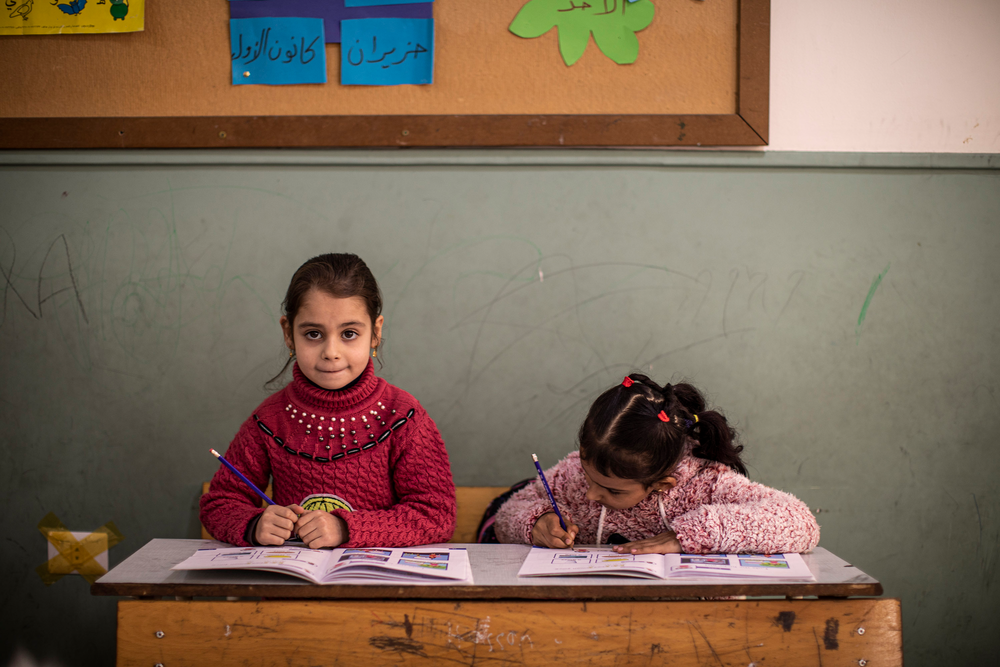 Theirworld's mission to give children in crises a safe place to learn