Children in fear after six schools in Thailand are burned down
Children and teachers say they are living in fear after a series of arson attacks on schools in Thailand.
Six schools were set on fire in the southern province of Pattani. Most of the buildings were damaged but luckily no one was hurt as the attacks happened during the night.
School security guards were tied up by a large group of arsonists, who then poured gasoline around the buildings and set them ablaze on October 12. Police are now patrolling schools and communities in the area. 
Ninurihan Nataeni, a student at Ban Nam Dam School in Pattani's Thung Yang Daeng district, told the Bangkok Post: "There was nothing left in my classroom after the fire. Now I don't have a classroom and books. I don't know who set fire to my school. Please stop setting fire to schools."
Ninurihan said that she was scared after the fire and her parents have told her not to go too far from her home, which is near the school.
Hammad Nitree asked: "Why did they do this to the school, to students like us? I feel very sad all the time now."
Yaya Salae, a caretaker at nearby Ban Manang Yong School, said 15 people raided his school. He added "They pointed guns at our heads and told us not to fight back or they would kill us. After that they tied our hands behind our backs and pulled us to the back of the school."
A teacher at another school told Voice of America the attacks had created a climate of fear. Thai officials said they believed the fires were prompted by the killing of a separatist leader in Pattani, along with raids on suspected insurgents.
The arson attacks follow two similar blazes caused by insurgents at schools in Sungai Padi district in March. The worst attacks came in 1993, when 36 school buildings were set on fire at the same time.
Children in conflicts and emergencies is one of the 100-day themes of the #EducationCountdown. You can read more about the campaign here.
---
More news
Theirworld initiative helps to deliver $30m of computers to Ukrainian children
Theirworld initiative helps to deliver $30m of computers to Ukrainian children
Theirworld's mission to give children in crises a safe place to learn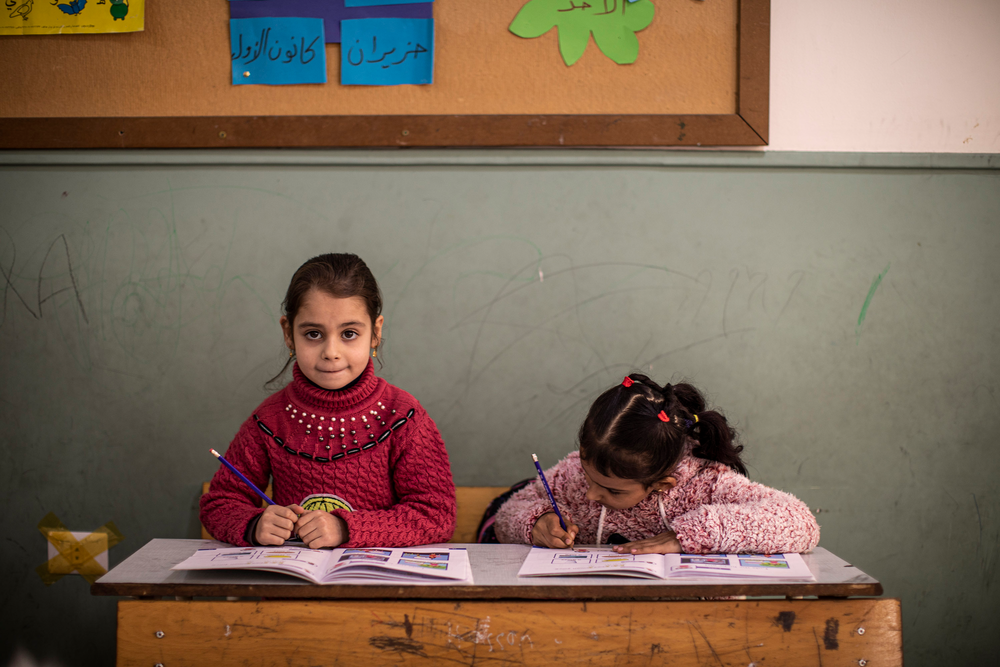 Theirworld's mission to give children in crises a safe place to learn