Children killed as missiles hit school in Syria
Children in conflicts, Education in emergencies
---
Children carried to safety after the airstrikes in Douma
Intense air and missile strikes on a school and other areas of insurgent-held Damascus suburbs killed dozens of people yesterday – including children – a monitoring group and local rescue workers said.
The Syrian Observatory for Human Rights said unidentified war planes hit the town of Douma, 10 miles northeast of the capital, and surface-to-surface missiles fired by the Syrian army also hit the surrounding areas.
The strikes killed at least two children and a school principal, it said. Syrian Civil Defence, a humanitarian rescue group that operates in rebel-held areas, put the death toll at 35 and said many others were wounded.
State news agency SANA also said three civilians had been killed and at least 30 wounded in mortar attacks targeting residential neighbourhoods of Damascus. Most of the victims were school students, it said, citing its reporter in the area.
More than 50 countries have signed the Safe Schools Declaration, which commits them to protect education from attack.
They have agreed to endorse and use the Guidelines for Protecting Schools and Universities from Military Use during Armed Conflict. The guidelines are intended to apply to both non-state and government armed forces.
Members of the Syrian Red Crescent search for survivors in the rubble at Douma yesterday
Providing safe schools and education in emergencies such as wars and natural disasters is not treated as a priority compared to water, shelter and medicine. Last year less than 2% of humanitarian aid went to education.
At the UN General Assembly in September, Tony Lake of UNICEF, Julia Gillard of the Global Partnership for Education and Gordon Brown, UN Special Envoy for Global Education, committed to shepherding a global process to lead to decisions on new ways of funding education in emergencies before the end of the year.
Issam al-Rayyes, spokesman for the Southern Front of the insurgent Free Syrian Army, said as many as 60 people had been killed in strikes on the Douma area which started early yesterday.
Many of Douma's residents have fled the nearly five-year conflict, moving to nearby rural areas. Syria's civil war, which began as an uprising against President Bashar al-Assad, has killed more than 250,000 people and driven more than 10 million from their homes.
The areas have been under heavy bombardment in recent months. The Syrian army has said its strikes target insurgents that have launched attacks on government-held areas.
The Observatory, which has gathered information from a network of contacts on the ground since the start of the conflict in 2011, said at least 40 mortar bombs fired by insurgents in the eastern suburbs hit Damascus yesterday, killing at least one child and wounding several.
The Thomson Reuters Foundation, the charitable arm of Thomson Reuters, covers humanitarian news, women's rights, corruption and climate change.
---
More news
Theirworld initiative helps to deliver $30m of computers to Ukrainian children
Theirworld initiative helps to deliver $30m of computers to Ukrainian children
Theirworld's mission to give children in crises a safe place to learn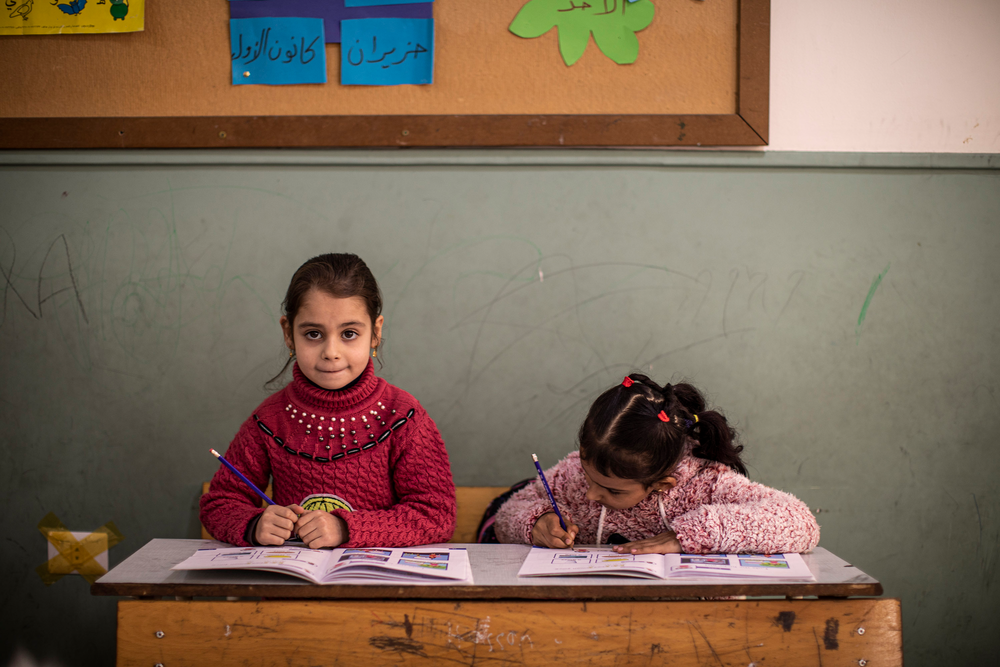 Theirworld's mission to give children in crises a safe place to learn