'At least five' Syrian children killed as school is bombed in besieged town
Children in conflicts, Education Cannot Wait, Education in emergencies, Safe schools, Safe Schools Declaration
---
Activists say the students were leaving their school in Eastern Ghouta when a shell landed at the gate.
---
At least five Syrian children were killed today when their school was bombed, activists said.
A shell fired by government forces landed at the gate of the school in Jisreen, a town in the Eastern Ghouta area.
"I was coming out of school and was about to turn into a side street when the shell hit,' one child told the AFP news agency. "There were dead people, wounded people."
The attack comes two days after schoolchildren fled when a kindergarten in the nearby town of Kfar Batna was bombed. Video showed them running terrified into surrounding streets.
Today's attack in rebel-held Jisreen, outside the city of Damascus, was reported by the Ghouta Media Center and the British-based Syrian Observatory for Human Rights.
They said at least five children were killed at the school – and another two children had died in shelling elsewhere in the area. The Observatory said the death toll is likely to rise.
Warning: you may find this film distressing
"A shell fired by regime troops hit the entrance of a school in Jisreen just as children were leaving it," said Observatory chief Rami Abdel Rahman.
Another shell landed near a school at Harasta, Eastern Ghouta, injuring some people.
Eastern Ghouta – which is home to people about 350,000  – has been under siege from government forces since 2013. But there is supposed to be ceasefire.
Residents have been warning of a mounting hunger crisis and doctors said they are seeing dozens of malnourished children every day.
Yesterday the first convoy of aid for weeks went into Eastern Ghouta.
The joint United Nations-Syrian Arab Red Crescent mission saw 49 trucks carry 8000 food parcels and a similar number of bags of flour, medicine, medical supplies and other nutritional materials.
Schools should be places of safety for children. But classrooms and children have been the target of many attacks since the Syrian conflict began more than six years ago. 
---
More news
Theirworld initiative helps to deliver $30m of computers to Ukrainian children
Theirworld initiative helps to deliver $30m of computers to Ukrainian children
Theirworld's mission to give children in crises a safe place to learn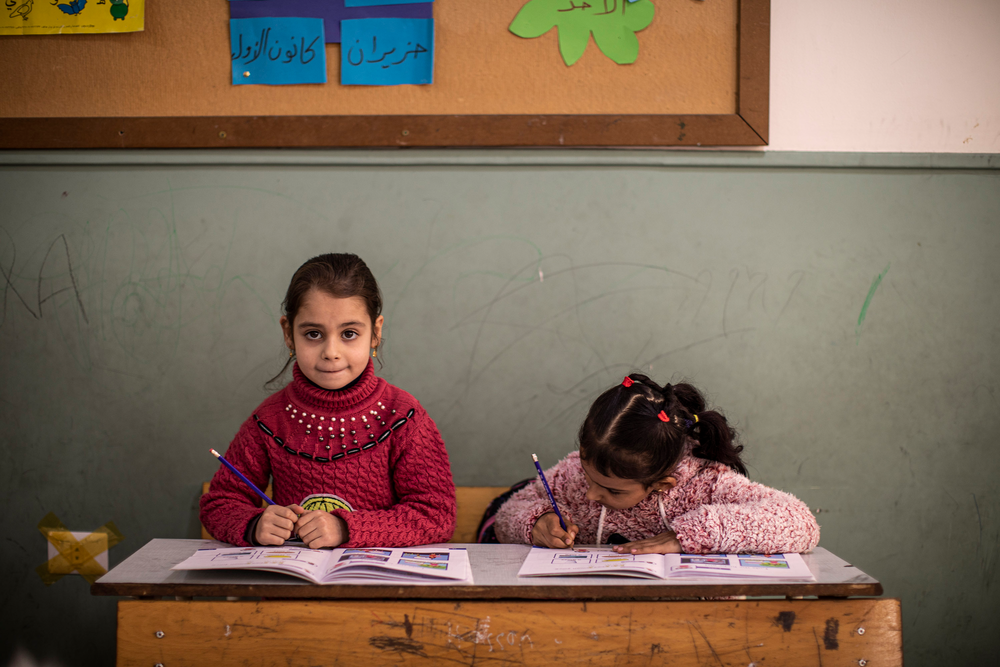 Theirworld's mission to give children in crises a safe place to learn