Theirworld partners with Youth for Technology Foundation on new Code Clubs in Kenya
Girls' education, Teachers and learning, Technology and education, Theirworld
---
Girls from rural communities will be among those who learn computer, coding and other important skills at the clubs in Nairobi.
---
Girls in Kenya will learn computer skills thanks to a new Theirworld partnership that will establish Code Clubs in Nairobi.
We will work with Youth for Technology Foundation (YTF) to teach girls how to build a computer, make games and artworks, and express themselves with code.
Theirworld's Code Clubs are designed as a low-cost, sustainable and scalable program where girls can learn to code, foster creative thinking and increase important knowledge and skills for the future, all in a supportive educational environment.
Each cohort of 60 girls – aged from six to 25 – will participate for nine months to develop and cultivate coding skills. The older girls will also learn how to create their own websites using HTML, CSS and Java, as well as gain skills for future employment and business.
40% of the girls expected to take part are from rural communities, with the rest from Nairobi.
YTF will join a collection of other existing tech hubs, schools and NGOs who are already hosting Code Clubs in partnership with Theirworld.
Our first Code Clubs were launched in Uganda and Kenya in March 2016, followed by Nigeria and Tanzania in October 2016. 
In 2017, we launched six more Code Clubs in Tanzania in three different regions of the country, and expanded the code clubs to Lebanon, where we work with girls from vulnerable refugee populations, including Syrian and Palestinian. 
The partnership with YTF in Kenya was announced on the sidelines of the World Economic Forum in Davos, Switzerland.
Theirworld President Sarah Brown said: "At Davos, I talked with Njideka Harry, the President and CEO of Youth for Technology Foundation, about how coding not only gives girls the chance to learn new relevant skills that can lead to future employment and entrepreneurship – but they can also focus on other issues ranging from empowerment to health and wellbeing."
Njideka Harry said: "We view this partnership as a natural and important continuation of our work using technology as inspiration.
"Female participation in STEM is of particular importance as we face the fourth industrial revolution which will see heightened usage of and access to emerging technologies like artificial intelligence, internet of things and robotics."
The Code Clubs aim to work alongside existing efforts, building on an increasing push to educate girls with technology skills. 
The Kenyan government recently introduced a new curriculum that encompasses digital literacy.
Code Clubs ensure students are not only computer literate but are empowered to be entrepreneurs and have competitive, marketable solutions to address global issues.
---
More news
Skills for the future give young people the best chance of success
Skills for the future give young people the best chance of success
Take the test and discover how our Schools Hub helps students grasp the global education crisis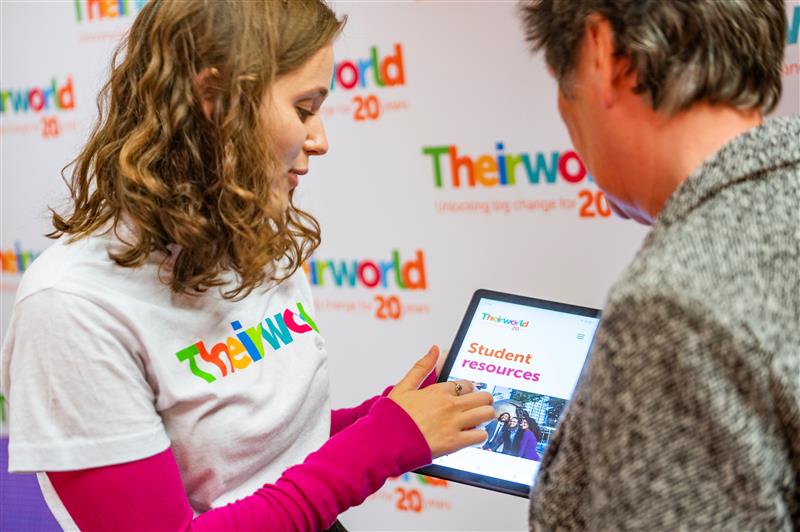 Take the test and discover how our Schools Hub helps students grasp the global education crisis