Comedian Eddie Izzard meets children who fled war in Yemen
Children in conflicts, Education in emergencies
Eddie with Jawaher and brother Ziad at a new UNICEF-supported education centre in Djibouti Picture: UNICEF
Yemen has a special place in the heart of actor and comedian Eddie Izzard.
He was born in 1962 in the sea port of Aden – then a bustling British colony and now at the forefront of fighting that has torn the country apart in recent months.
Eddie – a United Kingdom Ambassador for the United Nations children's agency UNICEF – went to Yemen to meet child refugees in Djibouti who have fled there from the devastating war.
He said: "The harrowing stories from Yemenis, particularly those from Aden – the city of my birth – will stay with me forever. I have a responsibility to highlight this crisis to the world and I hope I can persuade the UK public to help the 10 million Yemeni children that are in danger right now."
Eddie heard heartbreaking stories of children who had fled across the Red Sea, leaving all of their possessions behind. More than 20,000 people, including 10,000 Yemenis, have made it by boat to Djibouti since the conflict in their country escalated in March.
UNICEF said thousands of them have registered as refugees and many are living in the Markazi camp.
Eddie with siblings Jawahe, Zaid, Ziad and Zali at Markazi refugee camp Picture: UNICEF
One of the children he met was seven-year-old Jawaher, who escaped from the fishing town of Dhubab with her parents and four siblings. Her older sister Fatouma, 11, remained in Yemen with her old and disabled grandmother.
Jawaher said: "I miss my clothes and having a doll to play with. And of course I miss Fatouma."
Almost 1.8 million children in Yemen are out of school because of the conflict and more than 3500 schools have been shut down.
UNICEF is continuing to deliver essential aid to children in both Yemen and Djibouti and is also supporting a back-to-school campaign. This means that Yemeni refugee children can continue their studies and regain a sense of normality in their lives, which is critical to help them cope with stress and trauma.
More than half of the world's out-of-school population live in countries hit by conflict or natural disasters. At the Oslo Education Summit, world leaders agreed to set up a common platform to improve how aid is provided in emergencies and urgently address the gap in funding of education in emergencies.
Yemen is the poorest country in the Middle East. About 21 million people, or 80% of the population, need humanitarian aid – and 10 million of these are children. You can learn more about UNICEF's work in Yemen here.
Read a blog by Sadam Al-Adwar, one of our Global Youth Ambassadors in Yemen, about how the conflict is wrecking the country's education system.
---
More news
Theirworld initiative helps to deliver $30m of computers to Ukrainian children
Theirworld initiative helps to deliver $30m of computers to Ukrainian children
Theirworld's mission to give children in crises a safe place to learn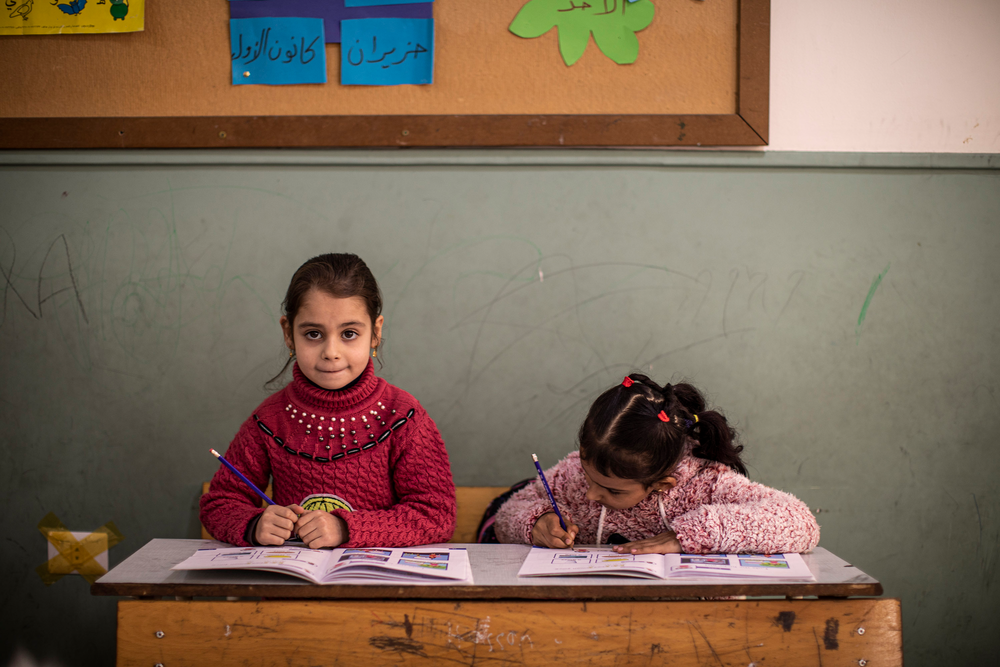 Theirworld's mission to give children in crises a safe place to learn