Don't break promise to Syrian children: Global Youth Ambassador delivers 18,000 messages
Children in conflicts, Education in emergencies, Safe schools
Alexandra meets Tarald Brautaset to hand over the messages
More than 18,000 messages have been sent to world leaders – demanding that they don't break their promise to Syrian refugee children.
Yesterday they were handed over in Norway, one of the co-hosts of a historic conference where $1.4 billion was pledged to get one million Syrians into school in neighbouring countries this year.
With the 2016-17 academic year about to start in Turkey, Lebanon and Jordan, about $1 billion has still to be handed over.
Alexandra Kensland Letelier, one of A World at School's network of Global Youth Ambassadors, delivered the 18,744 messages to the Ministry of Foreign Affairs in the Norwegian capital Oslo.
The 21-year-old had an hour of talks with ministry representative Tarald Brautaset, a former ambassador to France and the United Kingdom.
Alexandra, who is from Oslo, said: "My meeting with Mr Brautaset was great. He was very supportive of young campaigners from Norway and also of the whole Global Youth Ambassadors network.
Ready to be delivered to the Ministry of Foreign Affairs
"I was pleased to have the opportunity to hand over so many messages from around the world – but mainly it was exciting to see that they are being listened to."
Norway was one of the co-hosts of the Supporting Syria and the Region Conference in London in February, where the promise was made to get all Syrian refugee children into school in their host countries.
Alexandra said Mr Brautaset listened with great interest as she told him about the work of A World at School and the GYAs programme, as well as our parent charity Theirworld and the #SafeSchools campaign to help children in conflict zones.
Norway has taken a leading role in putting education at the top of the global development agenda.
Mr Brautaset told Alexandra that Norway has followed up on its promises but admitted the effort from the international community needs to be better.
As well as the messages, 50,000 people have now watched a video made by Theirworld to remind world leaders of their promise.
Watch the video here
Ben Hewitt, Theirworld's Campaigns and Communications Director, said: "Thanks to your help, 50,000 people have seen its simple message – you promised.
"Due to this overwhelming support, the co-hosts are now talking to us – a big step forward that shows the pressure is having an effect.
"However, we're still not getting a clear answer on when they'll put their money where their mouth is and actually keep their promise.
"So, we need to keep up the pressure – will you ask your friends on Facebook to send a message to donors?"
---
More news
Theirworld initiative helps to deliver $30m of computers to Ukrainian children
Theirworld initiative helps to deliver $30m of computers to Ukrainian children
Theirworld's mission to give children in crises a safe place to learn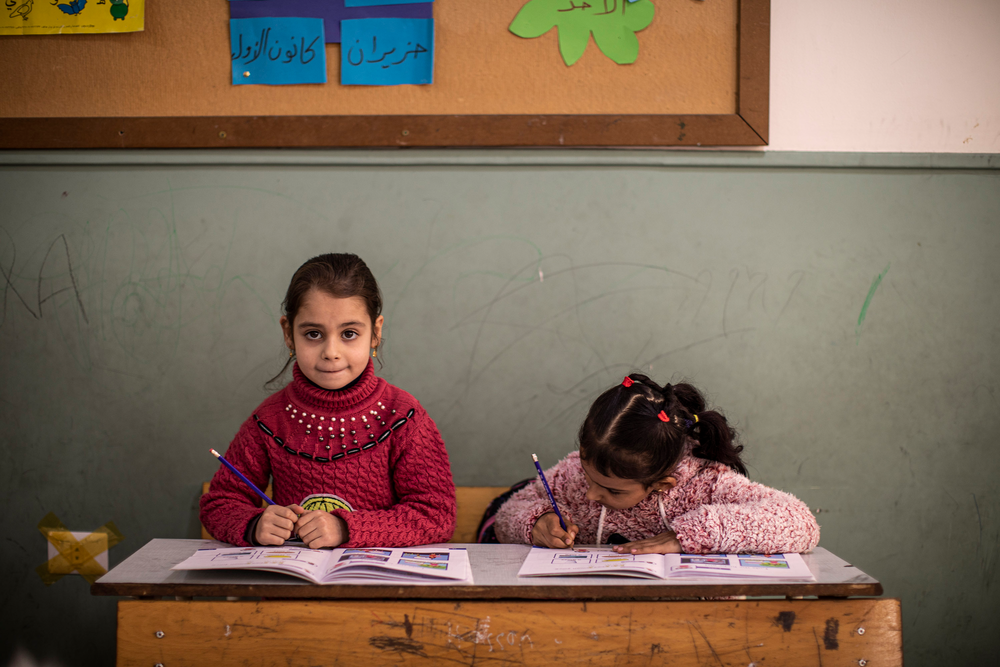 Theirworld's mission to give children in crises a safe place to learn