Dozens of children killed, raped and abducted in South Sudan attacks say witnesses
Child soldiers, Children in conflicts
Girls as young as seven were raped and killed in a vile series of attacks in South Sudan, according to witnesses.
Testomonies from people who fled from burning villages said dozens of children, at least 12 raped and others abducted and recruited into armed forces in the past two weeks.
The witnesses told the United Nations children's agency UNICEF that some armed children were also among those carrying out the attacks in Unity State. They said at least 19 boys, some only 10 years old, and seven girls were killed during the appalling violence believed to have been carried out by armed groups aligned with the Sudan People's Liberation Army (SPLA).
Jonathan Veitch, UNICEF Representative in South Sudan, said: "The deliberate targeting of children in these attacks is an outrage.
"If children are to be protected from further harm, an immediate cessation of hostilities is urgently needed, together with full access for humanitarian workers. An urgent and thorough investigation is also required to identify and hold accountable those responsible for these latest atrocities against children."
Survivors said entire villages were burned to the ground by armed groups, while large numbers of girls and women were taken outside to be raped and killed. Others were mutilated or recruited to join the fighting and take care of stolen cattle.
Fighting is intensifying in Unity and Upper Nile states ahead of the rainy season in South Sudan. UNICEF said the government and opposition forces must use their influence to protect children, immediately stop grave violations against children, including sexual violence, and release all children from armed forces and associated groups.
Child soldiers released from Cobra Faction group Picture: UNICEF
An estimated 13,000 children have been recruited and are being used by all sides of the conflict which began in 2013, according to data verified by the United Nations. About one million children are out of school in South Sudan and only 37% complete primary school.
There had seemed to be some progress last month when militants handed over a final group of 283 children who had been recruited – bringing to 1757 the number released this year by the so-called Cobra Faction.
Also, in the past two weeks, there had been better news regarding child soldiers from the Central African Republic and the Democratic Republic of Congo.
In CAR, leaders of armed groups agreed on May 5 to release all children associated with their forces and to immediately end any new child recruitment. 
UNICEF estimates there are 6000 to 10,000 children in the country's armed factions according to UNICEF – from combatants to cooks, messsengers and those used for sexual purposes.
UNICEF representative Mohamed Malick Fall said: "This is a major step forward in the protection of children in this country. The Central African Republic is one of the worst places in the world to be a child and UNICEF is eager to work with local authorities to help reunite these children with their families."
In the DRC, more than 400 child soldiers have escaped the grip of armed groups in the east of the country eastern Democratic Republic of Congo this year thanks to operations targeting militants.
Felix Prosper Basse, spokesman for MONUSCO – the UN peacekeeping mission in DRC – said: "The military operations against the armed groups have enabled a very large number of children formerly used as child soldiers and in other support roles to escape."
---
More news
Theirworld initiative helps to deliver $30m of computers to Ukrainian children
Theirworld initiative helps to deliver $30m of computers to Ukrainian children
Theirworld's mission to give children in crises a safe place to learn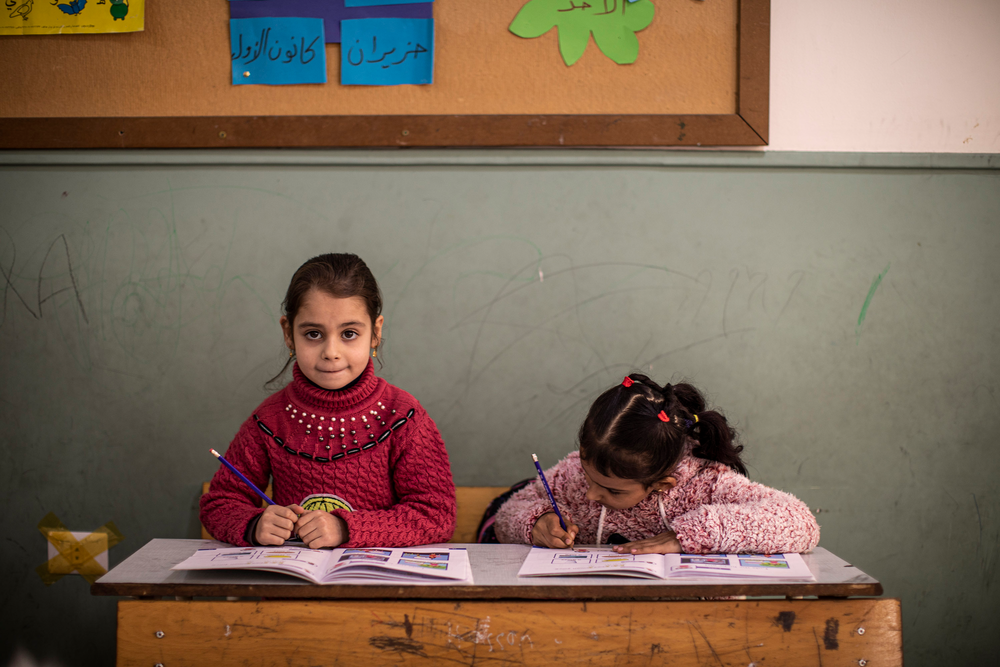 Theirworld's mission to give children in crises a safe place to learn