Record number of uprooted children travelling alone need access to education
Barriers to education, Child labour, Child marriage, Child soldiers, Children in conflicts, Education Cannot Wait, Education in emergencies, Refugees and internally displaced people, Right to education
Unaccompanied refugee and migrant children on the move from violence, abuse and exploitation need better protection, schooling and health services, says a UNICEF report. 
---
They travel to escape conflicts in Syria and South Sudan. To flee from gang violence in Central America. To avoid poverty, child marriage and conscription into armed forces in many countries around the world. Often their family and friends are dead.
Whatever the reasons, huge numbers of refugee and migrant children are travelling alone – often risking their lives on dangerous routes.
"Ruthless smugglers and traffickers are exploiting their vulnerability for personal gain, helping children to cross borders, only to sell them into slavery and forced
prostitution," said Justin Forsyth, Deputy Executive Director of UNICEF.
"We as adults are failing to protect them."
The United Nations children's agency revealed in a new report that a record number of children are travelling alone in a bid to get to other countries.
At least 300,000 unaccompanied and separated children were recorded in 80 countries during 2015 and 2016 – a five-fold increase from 66,000 in 2010 and 2011.
The UNICEF report – A Child is a Child – said too many of these children are missing out on education.
It called on governments, local communities and the private sector to work together to provide uprooted children with access to schooling and health services.
"A child's migration status should never be a barrier to accessing basic services," it said.
For many refugee children, getting a quality education means they won't have to start working for a living before they are adults.
Being in school also means children are less at risk of child labour, child marriage, exploitation and recruitment by armed forces. 
Of the 300,000 unaccompanied and separated children recorded during 2015-16, 200,000 applied for asylum in 80 countries – 170,000 of them in Europe. Another 100,000 were apprehended at the United States-Mexico border.
---
More news
Theirworld initiative helps to deliver $30m of computers to Ukrainian children
Theirworld initiative helps to deliver $30m of computers to Ukrainian children
Theirworld's mission to give children in crises a safe place to learn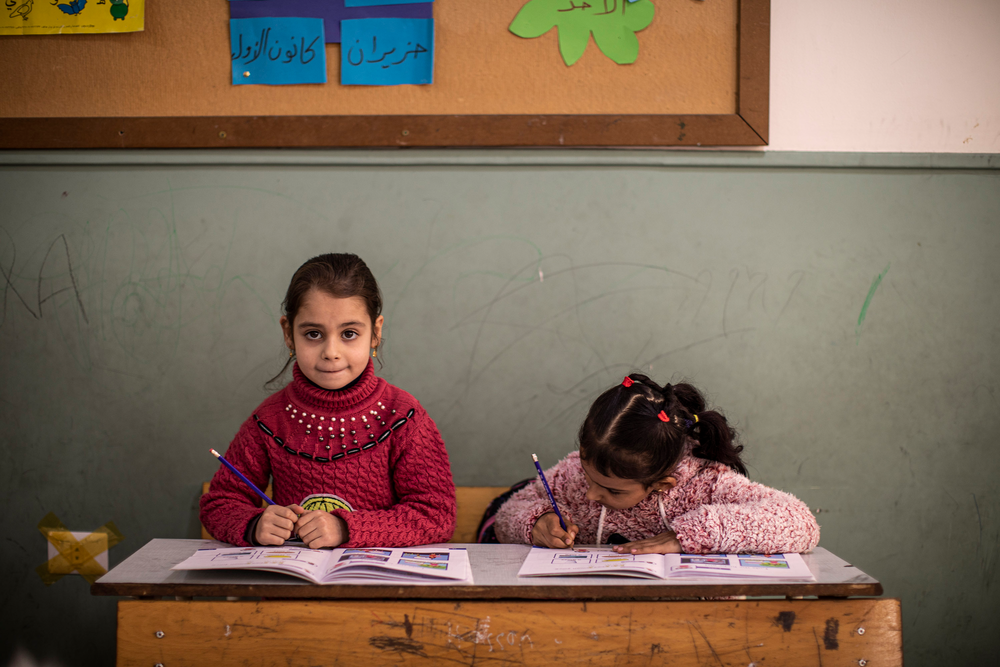 Theirworld's mission to give children in crises a safe place to learn