Education should not be 'forbidden'
In the year 2013, the right to education is a life-and death issue in some places of the world where students who wish to go to school face the risk of being threatened, assaulted and murdered.
What happened to Malala and her fellow students in Pakistan is now happening to students in northern Nigeria.
Young boys and girls who want nothing more than to better their chances are being shot down simply because they are signed up as students.
Boko Haram, whose name means literally, "western education is a sin" has escalated its murderous attacks on colleges and schools students – shooting dead over 40 male students at Yobe State College of Agriculture, an agricultural college in north-eastern Nigeria early in the morning while they slept this weekend.
In the latest barbarous attack, students were awoken by the gunmen, some, taken outside their hostel building and killed in the open air . Others were shot trying to flee.  One observer named Idris, told Reuters "…they started gathering students into groups outside, then they opened fire and killed one group and then moved onto the next group and killed them. It was so terrible."
This latest attack took place in a rural agricultural college with 1,000 students in Gujba, about 30 miles (50km) south of Damaturu and around 130 miles from borders with Cameroon and Niger. Most of the student who survived had to flee the college amid the sound of gunfire.
When President Goodluck Jonathan declared a state of emergency in three northeastern states in May, including Yobe, he ordered a military offensive to crush Boko Haram's insurgency. But despite an initial lull in the violence as extremists fled their bases, revenge attacks have begun on schools, security forces and civilians believed to be helping them. In July, suspected Boko Haram militants killed 27 students and a teacher at a school in Potiskum, a town about 30 miles from the site of today's attack.
The Islamic extremists have killed at least 30 other civilians in the past week. Twenty seven people died in separate attacks on Wednesday and Thursday night in two villages of Borno state near the north-east border with Cameroon, according to the local council chairman, Modu-Gana Bukar Sheriiff.
You can help create the resolve to end these attacks: please sign our petiton in support of actions to end the education emergency here.
---
More news
Theirworld initiative helps to deliver $30m of computers to Ukrainian children
Theirworld initiative helps to deliver $30m of computers to Ukrainian children
Theirworld's mission to give children in crises a safe place to learn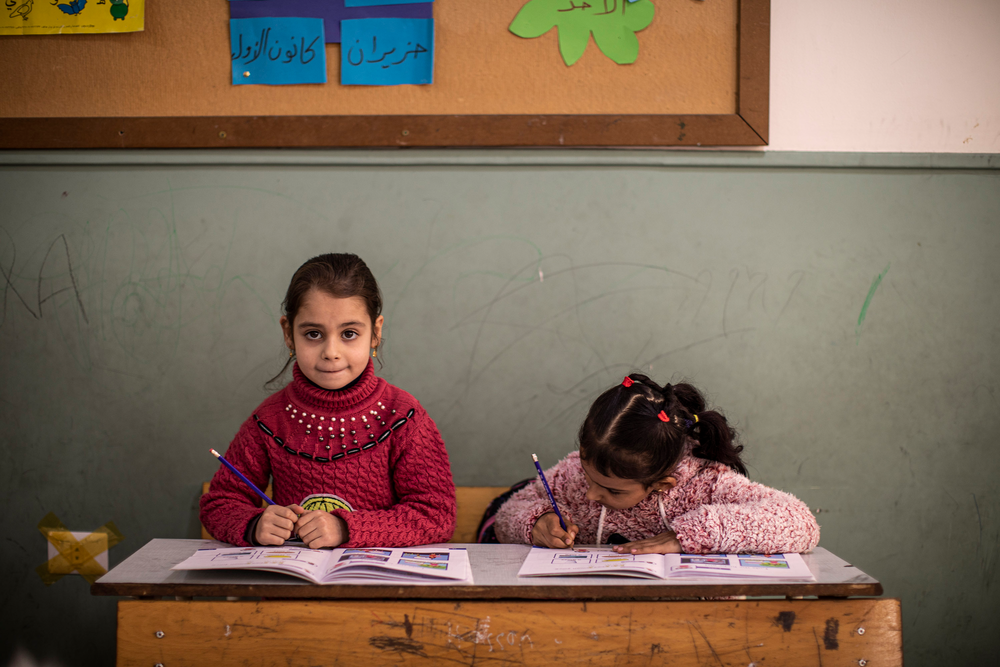 Theirworld's mission to give children in crises a safe place to learn