Education still priority despite growing South Sudan crisis
Children in conflicts, Education in emergencies
Displaced children living in makeshift shelters in South Sudan are at increasing risk of disease and malnutrition.
UNICEF has warned that that if the fighting continues, as many as 50,000 children could die of hunger.
But aid agencies realise that even in the midst of the horror unfolding there that education is still of importance.
Before the conflict began in December, only one in 10 children completed primary school.
And only three in 10 children aged six to 17 had ever been inside a classroom, according to UNESCO.
UNICEF is doing what it can to provide schooling for the thousands of children living in refugee camps in the country.
Spokesomwan Doune Porter told Voice of America: "To be able to introduce some kind of normality, some kind of routine by going to school, is very important.
"One of the things we are doing in some areas we can reach is to bring in tents – what we call temporary learning spaces – and we are working with teachers so that some basic education can be continued for children."
Zachariah Ding Ako, a director at the Sudd Institute think tank, added: "Education has taken a backseat, unfortunately. To stop blood and lives being taken takes precedence. But definitely children will continue to be out of school if the war continues."
UNICEF warned yesterday that the growing violence in South Sudan is making an already "very dangerous" malnutrition crisis even worse.
It said about 150,000 children under five are suffering from malnutrition and is calling for $38million to meet the country's nutrition needs.
---
More news
Theirworld initiative helps to deliver $30m of computers to Ukrainian children
Theirworld initiative helps to deliver $30m of computers to Ukrainian children
Theirworld's mission to give children in crises a safe place to learn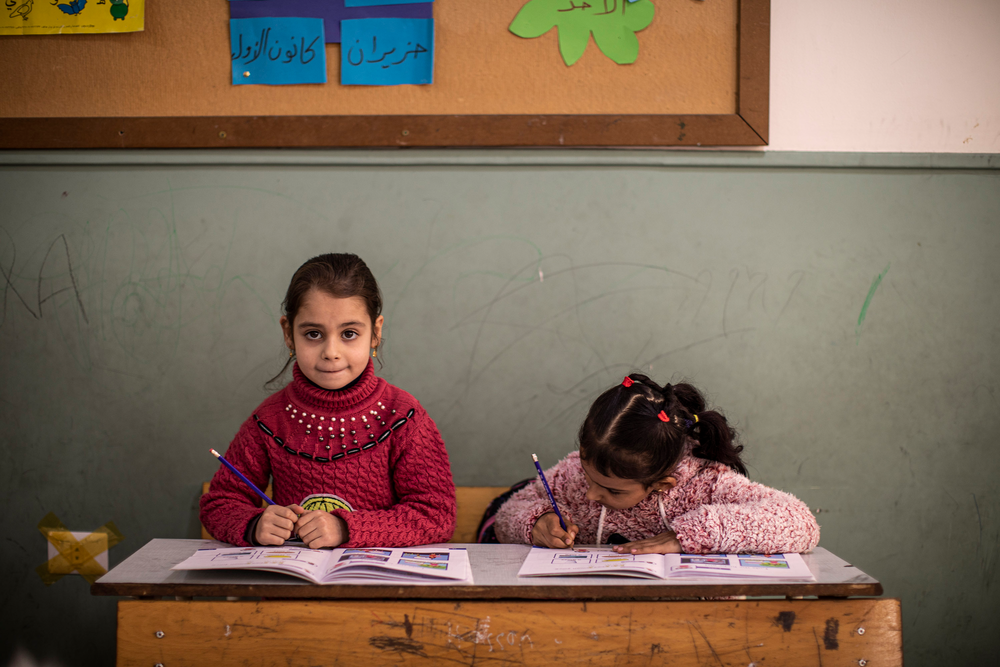 Theirworld's mission to give children in crises a safe place to learn