EU programme helps 230,000 refugee children into Turkish schools
Education in emergencies, Refugees and internally displaced people, Right to education
---
The cash transfer scheme is for vulnerable families whose children regularly go to classes.
---
Leyla Reshid remembers the bombings. Her house in Syria was destroyed and she fled with her family to Turkey.
Now her favourite moment of the day is watching her children head off to school.
"My hope for them is to build their own lives. Proper education will provide them an opportunity for a better future," said Reshid.
Her children are among thousands who have benefited from the European Union's biggest programme for education in emergencies.
Just under a year ago, the EU announced it was extending the conditional cash transfer for education (CCTE) programme. The money helps vulnerable families whose children regularly go to classes. 
Now the programme about to meet its goal of helping 230,000 refugee children into education and improving attendance.
Turkey is home to about one million Syrian refugee children of school age – and so far 60% of them are getting an education.
Theirworld has been campaigning for world leaders to keep their promise to get every Syrian refugee child into education. That pledge was made in 2016 – but more than 500,000 of them are still out of school in Jordan, Lebanon and Turkey.
The Turkey cash transfer programme has been helped by the EU contributing $42 million for the current school year and an additional $62 million for the 2018-2019 school year.
The CCTE has been supporting Reshid's family since July.
"We need money to send all four of them to school," she said. "They love their school and do not want to miss a day."
The extension of the CCTE is implemented through a close partnership between Turkey's Ministry of Family and Social Policies, the Ministry of National Education, the Disaster and Management Presidency, the Turkish Red Crescent and UNICEF.
---
More news
Theirworld's mission to give children in crises a safe place to learn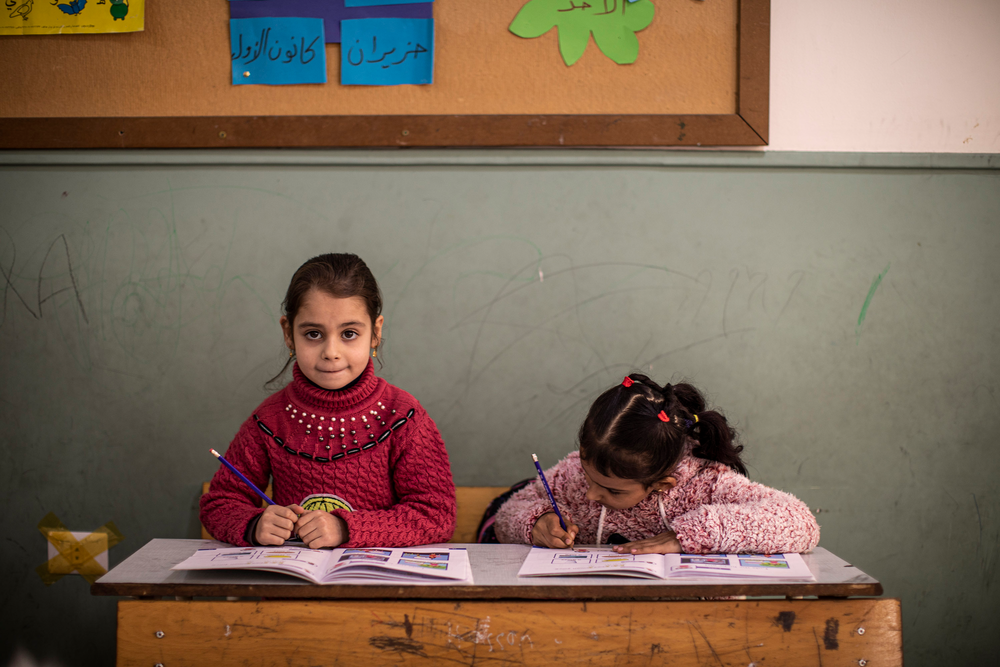 Theirworld's mission to give children in crises a safe place to learn
World Refugee Day: ACE project helps children to integrate and learn in Greece
World Refugee Day: ACE project helps children to integrate and learn in Greece