Five Syrian children and three teachers killed in airstrike on Aleppo school
An injured child is carried away after the airstrike hit a school
Schools in the rebel-held areas of the Syrian city of Aleppo have been closed for a week after an airstrike on a primary school was reported to have killed five children and three teachers.
The education ministry there said it was acting because the Assad regime is targeting students and teachers by bombing schools and other educational instituions.
The five children were among at least nine people reportedly killed by a Syrian air airstrike that hit a school in a rebel-held area yesterday. 
People walk past debris next to the school (in the background)
The British-based Syrian Observatory for Human Rights said the death toll is likely to rise because of the number of serious injuries. The organisation released a video which showed a man holding what appeared to be a child's severed leg. 
Pictures also showed large pools of blood in classrooms and at the entrance to the school. Others showed serious damage done to classrooms.
Rami Abdel Rahman, head of the Observatory, said: "Military aircraft struck a school in east Aleppo city and killed five children, three female teachers and one man." Syrian Civil Defence sources put the death toll at 10 – including four teachers.
A man takes a picture of the damage to a classroom
The Syrian military denied attacking the school but an army source told Reuters news agency it had stepped up its attacks on rebels after a government-held area of Aleppo was bombed two days ago.
The attack on the school happened the day after at least 32 people died – 17 of them in the government-held district of Suleimaniyah bombarded by rebels and 15 of them in an army air strike that later hit a market in a rebel-held area.
Aleppo has been the scene of heavy fighting between government and rebel forces since 2012. The United Nations says about 220,000 people have died in the four-year Syrian conflict and thousands of schools have reported to hasve been damaged or destroyed.
Last month the international community was told it had to act urgently to designate "safe schools" and end the militarisation of classrooms. The call came from the United Nations Special Envoy for Global Education Gordon Brown, who said it was time to 'wake up to the suffering faced by millions of children".
---
More news
Theirworld initiative helps to deliver $30m of computers to Ukrainian children
Theirworld initiative helps to deliver $30m of computers to Ukrainian children
Theirworld's mission to give children in crises a safe place to learn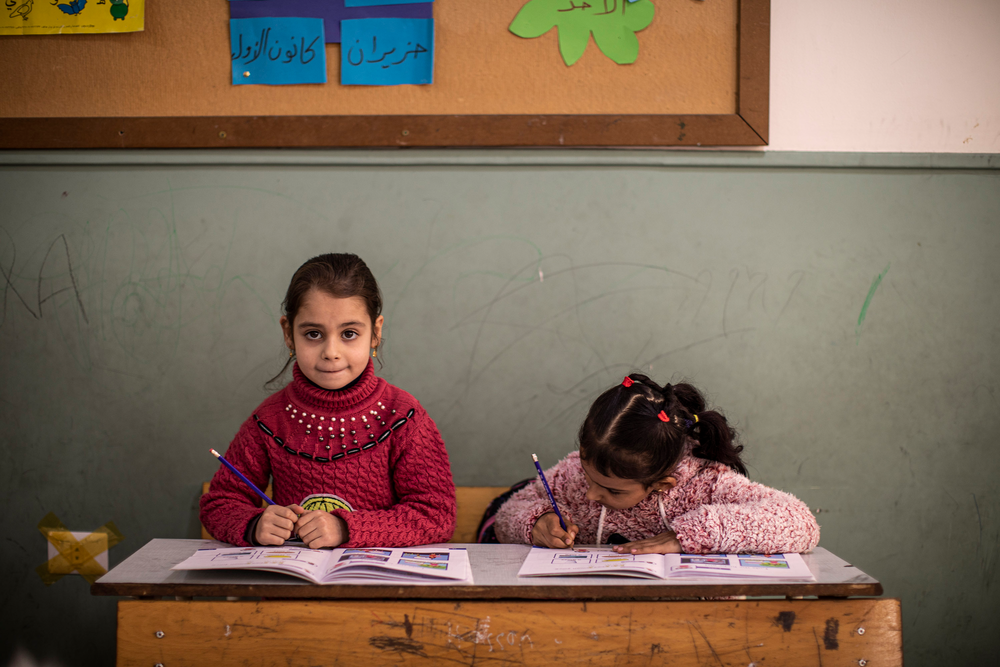 Theirworld's mission to give children in crises a safe place to learn