Five things you need to know this week about global education
Children in conflicts, Education Cannot Wait, Education in emergencies, Girls' education, Safe schools, Safe Schools Declaration, Teachers and learning
---
Our weekly roundup features a boost for safe schools, an emoji that tackles stigma around periods and the end of a strike that disrupted schools for months.
---
Haiti hailed for signing Safe Schools Declaration
Haiti's decision to become the 83rd country to sign the Safe Schools Declaration has been welcomed. It means half of the 54 members of the International Organisation of La Francophonie (French-speaking nations) have joined the call to protect schools from attack and military occupation.
The move was hailed by the Global Coalition to Protect Education from Attack. Executive director Diya Nijhowne said: "Entire generations of children risk losing their future because of attacks on education, and once out of school, children are more vulnerable to abuse and exploitation, including recruitment by fighting forces."
The Third International Conference on Safe Schools will be hosted by Spain on May 28 and 29, 2019.
"Haiti has shown leadership in the Caribbean by endorsing the Safe Schools Declaration," said Nijhowne. "Other states should join them ahead of the Spain conference and build on the global momentum to better protect education."
Schools should be safe places where children can learn free from conflict, violence and fear. But Theirworld's recent report Safe Schools: The Hidden Crisis projected that 620 million girls and boys – nearly 40% of all school-age children worldwide – will live in countries where their education is at risk from environmental threats, war or violence by 2030.
New emoji will help to ease periods taboo
Women and girls will be able to use an emoji to chat about their periods from next month, which will help to end the shame around menstruation, a child rights group said this week.
Coding consortium Unicode, which distributes emojis across mobile devices, said it will include the period emoji – a drop of blood – in March. It's one of 59 new symbols including ones to represent people who are deaf and mixed-race couples.
The UN estimates that, due to a lack of facilities, one in 10 girls in Africa miss school during their period and will eventually drop out of school as a result.
"The inclusion of an emoji … is a huge step towards normalising periods and smashing the stigma which surrounds them," said Lucy Russell, head of girls' rights at Plan International UK, which has lobbied for the emoji for two years.
"An emoji isn't going to solve this, but it can help change the conversation. Ending the shame around periods begins with talking about it."
Easy way to track education in emergencies money
Education Cannot Wait – the fund that helps to fund education in emergencies like conflicts and disasters – has announced a new way of showing exactly where its money goes and how it is spent.
The "transparency mechanism" reveals ECW has received $221,115,706 from 13 donors from donors and disbursed $88,696,061 to 59 grantees, including United Nations agencies and NGOs.
The fund was set up to plug a gap in funding – with education receiving less than 2% of humanitarian aid.
75 million children aged three to 18 have their early learning and education disrupted by wars and natural disasters in 35 crisis-torn countries like South Sudan, Yemen and Bangladesh.
Last month ECW Director Yasmine Sherif said she believed the fund will reach eight million children with quality education in the next three years. She said: "I think we will reach and exceed our target. There is a lot of money in circulation."
Teachers' strike in Tunisia to end
The Tunisian government is reported to have reached a deal with the country's teachers, whose strike over bonuses and working conditions has disrupted schools.
Strikes since October have hit Tunisian schools hard, with many teachers boycotting first-term exams or giving grades for hundreds of thousands of students. 
Students feared that without exams they may have to repeat the whole school year.
Thousands of teachers took to the streets of the capital Tunis this week to demand action on early retirement, bonuses and conditions in schools. They also called on Education Minister Hatem Ben Salem to step down. 
Toxic smog keeps Mongolian schools shut after winter break
Choking smog in Mongolia has forced authorities to extend the two-month school winter holidays in the world's coldest capital.
Many families have sent children to live with relatives in the vast, windswept grasslands to avoid respiratory diseases such as pneumonia.
With temperatures dropping this week to minus 32 degrees Celsius (minus 26 Fahrenheit) in Ulaanbaatar, residents burning coal and trash to try to keep warm sent smog particles to 50 times the level considered safe by the World Health Organization.
Last week we reported that air pollution and hazardous levels of dust particles had forced the closure of over 400 schools in Thailand's capital Bangkok.
---
More news
Skills for the future give young people the best chance of success
Skills for the future give young people the best chance of success
Take the test and discover how our Schools Hub helps students grasp the global education crisis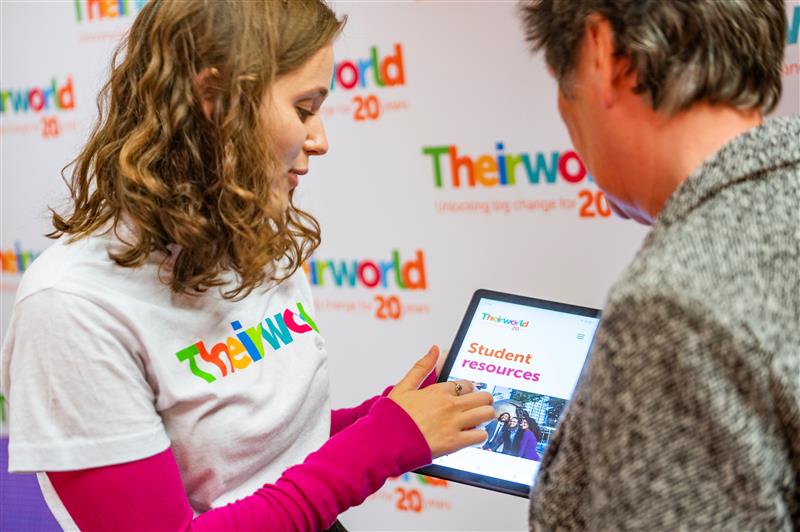 Take the test and discover how our Schools Hub helps students grasp the global education crisis