Five things you need to know this week about global education
Child labour, Child marriage, Children in conflicts, Children's welfare after natural disasters, Coronavirus and education, Theirworld
---
Our roundup includes news that Theirworld is part of a global coalition calling for urgent action to prevent an education crisis becoming a catastrophe. 
---
Global plea for more investment in education
Theirworld is part of a global coalition of organisations calling for urgent action to prevent an education crisis becoming a catastrophe.
The Save Our Future campaign – which includes UN agencies, education and child rights charities, foundations, youth and influencers – yesterday launched a roadmap for increased investment in education to deal with the impact of the Covid-19 pandemic.
90% of students across the world – nearly 1.6 billion school children and youth – had their education disrupted at the height of pandemic lockdowns and school closures.
Save Our Future released a White Paper at the UNESCO Global Education Meeting, which was held to secure commitments from leaders for the protection of education financing during the Covid-19 recovery and agree on priority actions for the next year.
The document proposes seven high-priority actions to deliver changes in the coming six months to two years. 
They include protecting education budgets and targeting budgets to those left furthest behind, and fully financing education as a key part of the Covid-19 recovery.
"The pandemic has had a huge impact on the education of millions of children around the world," said Rob Doble, Theirworld's Director of Policy, Advocacy and Programmes.
"Without urgent and bold action to protect budgets and invest in education, the most vulnerable and marginalised are in danger of being left behind. Every single child deserves a quality, inclusive education and the chance to fulfil their potential."
Virus and violence put millions out of school
A humanitarian crisis in the Central Sahel region of Africa is impacting on the education of millions of children. Twelve million students missed up to four months of school across Burkina Faso, Mali and Niger due to Covid-19 restrictions – and 776,000 children have missed the whole 2019-20 school year because of insecurity, the Norwegian Refugee Council (NRC) revealed.
The pandemic forced the closure of all 40,000 schools in the region – and 90 attacks on education were reported between January and July.
"Four thousand schools are shut or burnt down, benches are stacked, chalkboards are blank and teachers are absent. Too many children whose lives are already devastated by conflict now watch their future hang by a thread," said Maureen Magee, Regional Director for NRC in Central and West Africa.
Children in Central Sahel who are out of school due to conflict, flooding and Covid-19 are at a higher risk of falling victim to violence, Save the Children has warned. Children in areas in Burkina Faso, Mali and Niger face a daily risk of kidnappings, killing, maiming and recruitment by armed groups.
Schools destroyed by floods in Pakistan
As many as 1.4 million children face homelessness and disease following some of the worst floods in Pakistan. The warning came from Save the Children, which said schools have been damaged or destroyed and children are living outdoors.
"A thorough assessment of the full flood damage to schools is urgently required. But in one district of Sindh our teams found damage to scores of schools, with some destroyed completely," said Khuram Gondal, Save the Children's Country Director in Pakistan.   
"As a result, we expect long-term disruption to the education of boys and girls. We are also concerned that the damage to schools may aggravate the high school dropout ratio of children, especially girls."
There are concerns over the spread of Covid-19 and water-borne diseases like malaria and dengue, as a large-scale humanitarian operation gathers pace across Sindh province in the south-east.
'Children killed' in air attack on Afghan school
Children are reported to be among the victims of an Afghan military air strike that hit a school, killing at least 12 people and wounding 14.
Local officials in the northern province of Takhar said 11 children and their prayer leader had died at the religious school. But the government said 12 Taliban fighters had been killed.
Hadi Jamal, a spokesman for an Afghan military unit, confirmed the air strike on Wednesday but said it was "not clear if the attack had accidentally killed civilians and children" and an investigation had been launched. 
Schools have been attacked on a regular basis for years in Afghanistan. In 2018 the number of attacks tripped from 68 the previous year to 192.
Ethiopia tackles child marriage and labour
Ethiopia set up a network of committees to identify children forced into work or marriage during the coronavirus pandemic and to ensure schools were safe to reopen this week.
About 17,000 schools, mainly in rural areas, have fulfilled the requirements, said Yohannes Wogasso, school improvement programme director at the Ministry of Education. He said reopening schools should go some way to reversing the negative impacts, with child rights' campaigners highlighting the crucial role of education in the fight against child labour and child marriage.
Wogasso added: "Because of the economic challenges, many parents of low socio-economic status were obliged to use child labour and this might be exacerbated unless we reopen our schools."
About 16 million children aged between five and 17 are engaged in child labour across Ethiopia. UNICEF has said about 40% of girls are married before the age of 18.
---
More news
Take the test and discover how our Schools Hub helps students grasp the global education crisis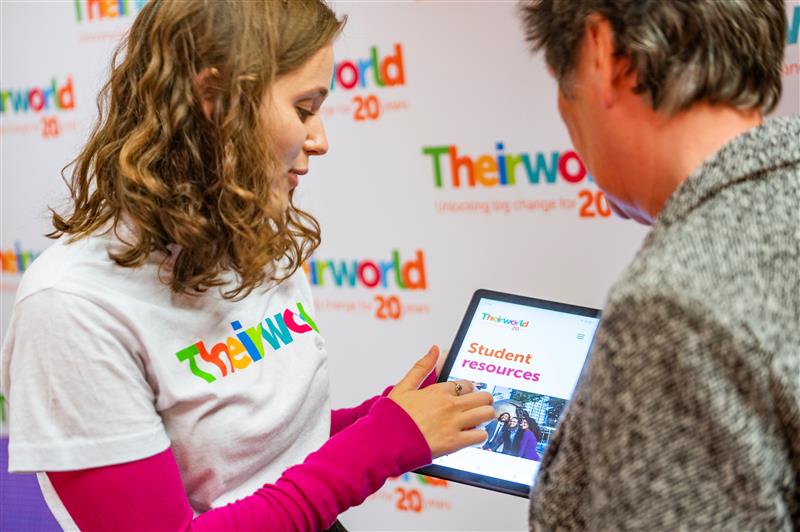 Take the test and discover how our Schools Hub helps students grasp the global education crisis
#LetMeLearn: the story of a global education campaign
#LetMeLearn: the story of a global education campaign