Five things you need to know this week about global education
Children in conflicts, Education funding, Education in emergencies, Girls' education, The Global Business Coalition for Education (GBC-Education), Theirworld
---
We round up the big news from the UN General Assembly in the campaign to get every child in school and look at issues from other parts of the world.
---
World leaders challenged to take urgent action on education crisis
The need for urgent action on the global education crisis was high on the agenda this week as world leaders gathered for the United Nations General Assembly.
Theirworld unveiled the Infinity Classroom exhibition on the main UN Plaza in New York. The mirrored room is filled with what appears to be endless rows of empty school desks – representing the 260 million children who don't go to school.
The Infinity Classroom is the centrepiece of our #WriteTheWrong campaign to build mass awareness of the education crisis and mobilise the political will and financial support to give every child a chance to achieve their potential.
There was a major breakthrough this week when international donors pledged to help millions of vulnerable children into school by funding two global education initiatives. Hundreds of millions of dollars was pledged to support Education Cannot Wait – which helps children in humanitarian emergencies into school – and the International Finance Facility for Education.
Apart from delivering education to children, another major challenge is giving young people the skills they need to succeed in the jobs of the future. That was the subject of an event called Reimagining Education hosted by the Global Business Coalition for Education (GBC-Education) and Generation Unlimited and attended by leading figures from UN agencies, governments and business. Read our live blog coverage.
GBC-Education also launched the 2030 Youth Skills Scorecard, which revealed that large parts of the world are failing badly to provide those skills. It said the children most at risk of missing out are in developing countries, especially those with rapidly-growing youth populations.
As well as pledging $300 million in guarantees and grants to IFFEd, the UK also announced £215 million for a new programme to ensure a higher proportion of girls in Africa move from primary to secondary school. 
Kenyan school shut down after collapse kills seven children
The Kenyan government has ordered the closure of a school that collapsed, killing seven children and injuring 64 others. The owner has also been arrested and will appear in court today.
The tragedy happened as morning lessons began at the Precious Talent private school in the capital Nairobi. Investigators said the material used to build the school was unsuitable and called it "a death trap".
Education Cabinet Secretary George Magoha said the school was registered for only 340 students but 923 were enrolled. They will be accommodated at other schools.
Another two schools in Nairobi built with similar materials have been closed this week.
Free sanitary pads to help keep Bangladeshi girls in school
Girls in rural villages in Bangladesh will get free sanitary pads to stop them skipping school during their periods as a result of social taboos.
So-called "period shame" in the highly conservative nation of 168 million people has caused more than 40% of schoolgirls to stay at home during menstruation, researchers say.
The government plans to roll out the scheme by early next year in about 90,000 villages. 
"We cannot put their future at stake," said Junior Information Minister Murad Hasan. "Poor parents often prefer their girls to stay at home during their menstrual period rather than buying them hygiene products."
2m miss out on new school year in Yemen
As the new school year starts in Yemen, two million children are out of school – and a quarter have dropped out since the conflict escalated in March 2015.
The education of a further 3.7 million children is at risk as teachers' salaries have not been paid in more than two years, said UNICEF.
"Violence, displacement and attacks on schools are preventing many children from accessing school," said Sara Beysolow Nyanti, UNICEF representative in Yemen. "Children out of school face increased risks of all forms of exploitation including being forced to join the fighting, child labour and early marriage." 
One in five schools in the country can no longer be used as a direct result of the conflict that has devastated Yemen's already fragile education system. 
New schools in Turkey to help Syrian refugees and ease overcrowding
About 180 schools and kindergartens are to be built in Turkey to help a school system that is overwhelmed due to the arrival of Syrian refugee children.
The KfW development bank, on behalf of the European Union, is providing over $100 million to construct the schools, which will benefit Syrian and Turkish students. Most will be built in the southeast of the country, near the Syrian border – but also in Istanbul and Ankara.
The new schools will help to integrate Syrian children into the Turkish school system and allow for smaller class sizes. A future phase of KfW financing will see the building of 10 primary and secondary schools and 170 kindergartens.
Turkey is home to 3.5 million refugees from Syria – including one million school-age children, 400,000 of whom are not getting an education. 
---
More news
Skills for the future give young people the best chance of success
Skills for the future give young people the best chance of success
Take the test and discover how our Schools Hub helps students grasp the global education crisis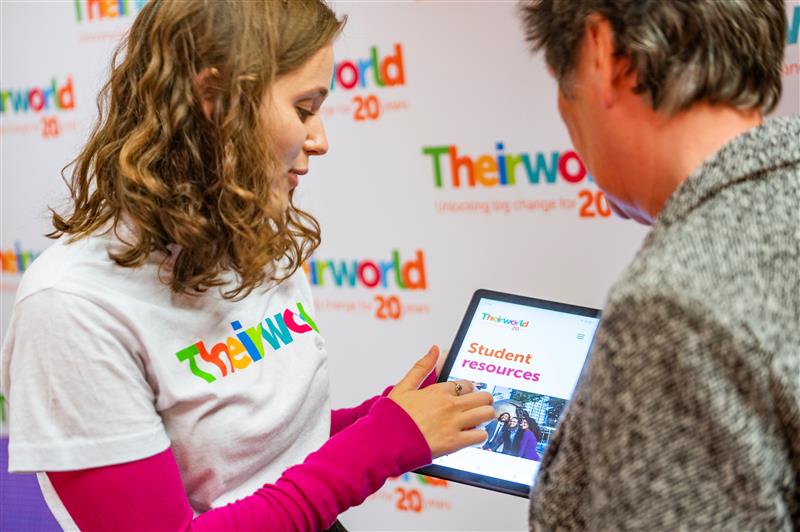 Take the test and discover how our Schools Hub helps students grasp the global education crisis