'I will make education my priority': UNESCO picks Audrey Azoulay as its new chief
Barriers to education, Girls' education, Right to education, Teachers and learning, United Nations General Assembly
---
The ex-culture minister has been selected as the next Director-General of the UN body, which is responsible for leading the global goal of education for all.
---
France has vowed to "continue to fight for education" after its candidate was chosen today as the next head of UNESCO.
Audrey Azoulay beat the Qatari candidate in the final round of voting to pick a successor to Irina Bokova as Director-General of the United Nations Educational, Scientific and Cultural Organization.
In the fifth round of voting by UNESCO's executive board, Azoulay beat Hamad bin Abdulaziz al-Kawari by 30 votes to 28. The appointment of the 45-year-old former French culture minister will have to be ratified by UNESCO's members next month – but it is expected to be a formality.
After the announcement, French President Emmanuel Macron tweeted: "Congratulations to Audrey Azoulay. France will continue to fight for science, education and culture in the world."
Macron has made global education one of his top priorities. Presenting Azoulay as its UNESCO leadership candidate, France said "the promotion of quality education for all" was crucial.
France and Senegal will co-host the the Global Partnership for Education's funding conference in February.
During a visit to Ghana in July, Azoulay said: "I will make education my priority."
After the vote, Azoulay said she would modernise UNESCO and added: "In this time of crisis we need more than ever to support, strengthen and reform UNESCO and not leave it."
She was referring to the decision yesterday by the United States and Israel to quit UNESCO over alleged anti-Israel bias.
Part of UNESCO's role is to "provide global and regional leadership in education, strengthen education systems worldwide and respond to contemporary global challenges through education with gender equality an underlying principle". 
The body is responsible for leading the Global Education 2030 Agenda through Sustainable Development Goal 4: "Ensure inclusive and quality education for all and promote lifelong learning".
UNESCO's Education Sector has 400 staff at its Paris headquarters plus 52 field offices and specialised institutes and centres across the world. Bokova has headed UNESCO for the past eight years.
---
More news
Skills for the future give young people the best chance of success
Skills for the future give young people the best chance of success
Take the test and discover how our Schools Hub helps students grasp the global education crisis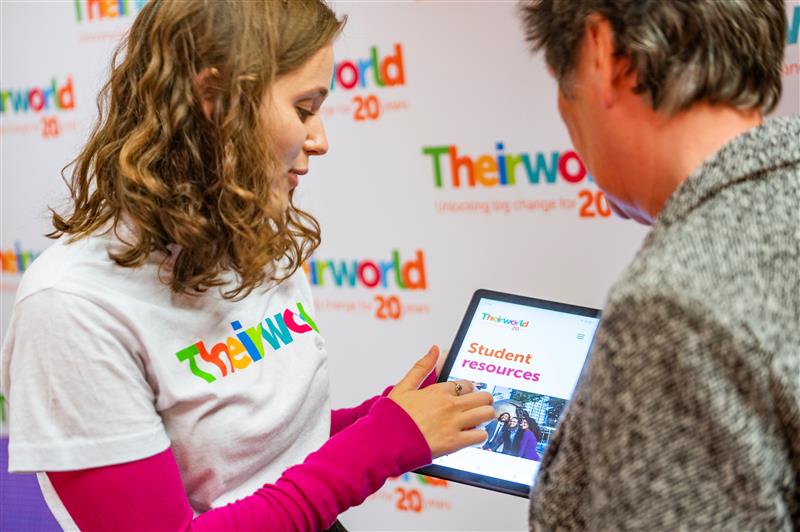 Take the test and discover how our Schools Hub helps students grasp the global education crisis