Game-style video shows terror of war through the eyes of a child
Children in conflicts, Education in emergencies
A hard-hitting new video has been launched which shows the horror of war through the eyes of a nine-year-old girl called Nima.
Made in the style of a first-person shooting game, Duty of Care has been released today by War Child UK to highlight the lack of funding for child protection in conflicts.
The scenarios in the video, including witnessing the shooting of a parent, are drawn from real-life testimonies of children in War Child's projects across Africa and the Middle East.
The charity's United Kingdom CEO, Rob Williams, said: "We know that child protection interventions in war save lives. In humanitarian emergencies, tangible forms of aid take precedence over protection and education, which are chronically underfunded.
"The truth is, while food, water and shelter are daily necessities, they do not keep a child in war safe from harm."
Gordon Brown, the United Nations Special Envoy for Global Education, said in May that 2015 was "the year of fear" for children. He said there were "rising numbers of girls and boys at risk from conflict" and emphasised the need for a humanitarian fund for education in emergencies.
Watch the video here
Last year only 1% of all humanitarian aid went to education in emergencies, which includes conflicts and natural disasters.
Led by A World at School, more than 40 of the world's leading charities and campaign organisations issued a joint statement calling for a public commitment for an education in emergencies fund to be made at the Oslo Education Summit.
At the summit earlier this month, the Global Humanitarian Platform and Fund for Education in Emergencies was agreed. Leaders decided to move forward on developing a system to improve how aid is provided in emergencies and urgently address the gap in funding of education in emergencies.
War Child UK's video is part of its HELP campaign to urge reform to the humanitarian system which neglects the needs and rights of children in war.
The charity released another shocking statistic today – that less than 3% of humanitarian funding is spent on protecting children in war zones, despite them making up more than 50% of those affected. 
The campaign is targeting the World Humanitarian Summit in 2016 and War Child UK is calling on the British government to use its influence to prevent grave violations against children in conflicts.
Mr Williams added: "The HELP campaign aims to ensure that children are no longer by-passed by the humanitarian system but put at the centre of what humanitarianism is trying to achieve – saving lives and ensuring a peaceful return to dignity and self-reliance." 
---
More news
Theirworld initiative helps to deliver $30m of computers to Ukrainian children
Theirworld initiative helps to deliver $30m of computers to Ukrainian children
Theirworld's mission to give children in crises a safe place to learn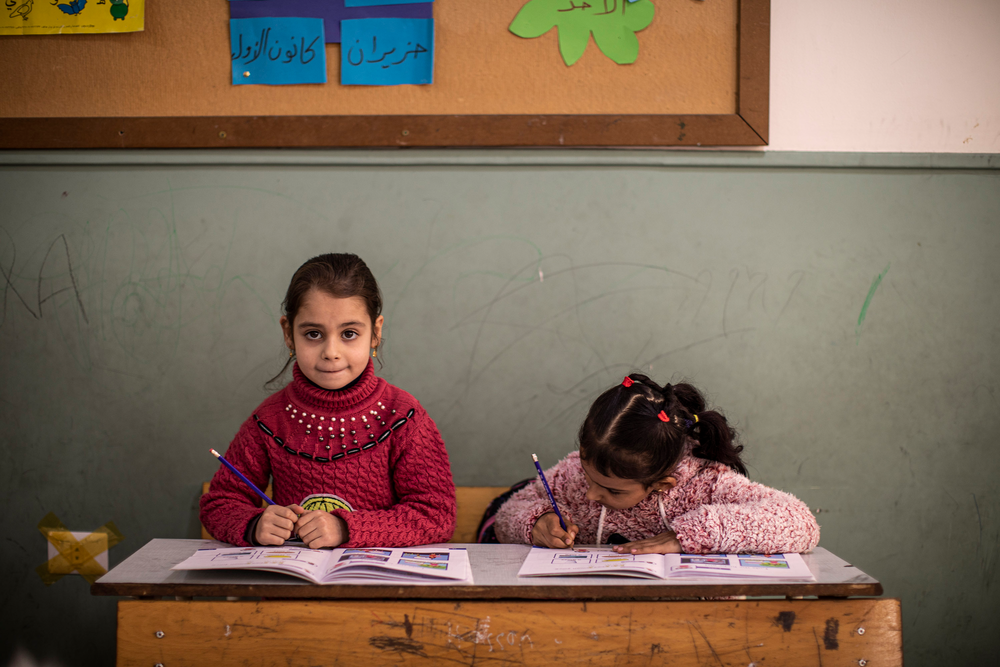 Theirworld's mission to give children in crises a safe place to learn