"Activism in Ghana is centred in the cities … we need to give hope to rural children"
Barriers to education, Day of the African Child, Days in the childhood development calendar, Discrimination of marginalised children, Girls' education, Right to education, Teachers and learning
---
Ahead of Day of the African Child, a Global Youth Ambassador tells how more needs to be done to help poor rural children get the same opportunities as those in the cities.
---
I lived and spent most of my childhood days in rural Ghana. So I know the realities of living in such communities.
You are almost deprived of safe drinking water, good schools, healthcare, electricity, network reception, mentorship (role models and career guidance) and a whole lot of financial difficulties. 
Our human rights activists, civil society organisations, philanthropists and activists mostly concentrate the majority of their work in urban Ghana. Over the years, they have not done well in rural Ghana, where the real problems are. 
It would surprise you that, due to poverty, a girl child crosses the Volta River without a lifejacket on and paddles a canoe all by herself in order to access education. 
The first time I saw the girl in the canoe, I was amazed. I was sad but, as a teacher, I didn't want to discourage her for taking the initiative to stay in school and become a better person for society.  
I engaged her in a conversation and realised she doesn't know how to swim. So what happens if an unfortunate incident happens? There are so many problems in rural Ghana which have gone unnoticed or deliberately ignored. 
Instead of channelling our resources to making the world a better place, some Ghanaians are just interested in petty issues like partisan politics which don't add anything to the development of others. 
The real value of a life well lived is one which changes the lives of the less privileged, the one which gives hope to the hopeless. Kenneth Gyamerah, Global Youth Ambassador from Ghana
Due to poverty, some young girls have to engage in sexual activities to make money to cater for themselves. Many young girls as young as 13 are taking care of themselves. This has resulted in an increase in child labour and child trafficking. 
Irresponsible parenting, poverty and misplaced priorities on the part of government are some of the factors contributing to these sad incidents. I have been a witness to many of the stories of these young girls. 
Activism and advocacy in Ghana is mostly centred in the cities where most of the children are already empowered. Just a few real change-makers are in the rural communities.
Even with those who are working to change lives in rural Ghana, they are sometimes ignored and looked down on, just because their interventions are geared towards empowering rural people. 
The change should begin at the place where the majority are less privileged. Even scholarships are given to the majority of urban dwellers but there are very brilliant children in rural Ghana. I'm a high school teacher and can attest to this.
Let's inspire the less privileged, let's give them hope. Give them your support financially if you are capable.
As Global Youth Ambassadors, we should help humanity in our small ways because that is our mandate. 
To the Global Youth Ambassadors and change-makers, we should remember that, at the end of life, we are not going to be judged by the number of cars, trips abroad, mansions built or the amount of money we left in our bank account. 
The real value of a life well lived is one which changes the lives of the less privileged, the one which gives hope to the hopeless, the life which inspire possibilities.
Going forward, equal opportunities should be given to every child regardless of their socio-cultural background.
The African child is the future. Let's empower them
---
More news
Skills for the future give young people the best chance of success
Skills for the future give young people the best chance of success
Take the test and discover how our Schools Hub helps students grasp the global education crisis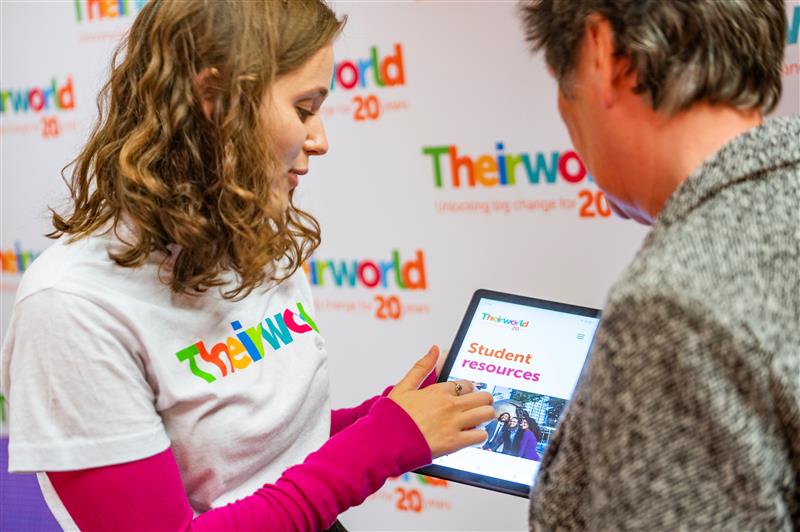 Take the test and discover how our Schools Hub helps students grasp the global education crisis