Girls should follow their dreams into science and technology, global forum told
Girls' education, Teachers and learning, Technology and education
---
Female role models are among the representatives of more than 70 countries at a UNESCO event on gender inequality in the STEM fields.
---
More girls around the world must be encouraged to follow their dreams and embark on a career in STEM subjects.
The call came as a global report was launched on gender inequalities in science, technology, engineering and mathematics education.
"Science is a vocation that begins with a dream, with an aspiration. Today, too many girls are not encouraged to follow this dream," said UNESCO Director-General Irina Bokova as she opened an international forum in Thailand on girls' education in STEM.
"[The STEM gender gap] disempowers girls and women and throws a shadow over entire societies, placing a break on progress to sustainable development. 
"In this new age of limits, when every country is seeking new sources of dynamism, no one can afford to shunt aside 50% of its creativity, 50% of its innovation."
Bokova's plea echoes Theirworld's #RewritingTheCode campaign, which is helping to change the attitudes around embedded values that affect girls, education and technology.
The UNESCO report was launched as the three-day forum – attended by 350 experts, policymakers and other representatives from more than 70 countries – got underway in Bangkok yesterday. 
Several positive female role models in STEM are among the key speakers. They include Aditi Prasad, chief operating officer of Robotix Learning Solutions, which runs the Indian Girls Code (ICG) initiative. It provides free robotics and coding education to underprivileged girls.
She described launching ICG at an orphanage in the small city of Trichi in southern India – where the typical life cycle of a girl "would be completing free public school, joining a local tailoring shop, getting married and sending their children back to the same orphanage". 
ICG sought to break this cycle by empowering girls with new skills. 
"Our dream is to see these girls… graduate from university and work in jobs that change their perspective, and thereby their entire family's perspective and prospects," Prasad said. 
"That's where our work starts. With a single girl and the opportunities we can afford her."
Theirworld's Code Clubs in Kenya, Nigeria, Uganda and Tanzania have a similar goal. They are safe spaces where girls can learn about technology and develop their skills, confidence and creativity. 
Our Code Clubs teach girls valuable online coding and digital skills. They also help them to prepare for tech sector jobs and learn how critical thinking and leadership can be applied in their own communities.
Changing the perception of girls and STEM subjects is an ongoing battle.
The new UNESCO report – Cracking the code: Girls' and women's education in STEM – showed that:
Only 17 women have won a Nobel Prize in physics, chemistry or medicine since Marie Curie in 1903, compared to 572 men
Only 28% of all of the world's researchers today are women
The report looks at the barriers stifling girls' and women's engagement in and contributions to the STEM fields, as well as practical solutions on how these can be overcome.
Its proposals include changes to teacher training, learning contents, materials and equipment, assessment methods and tools – as well as the overall learning environment and socialisation process in school.
---
More news
Skills for the future give young people the best chance of success
Skills for the future give young people the best chance of success
Take the test and discover how our Schools Hub helps students grasp the global education crisis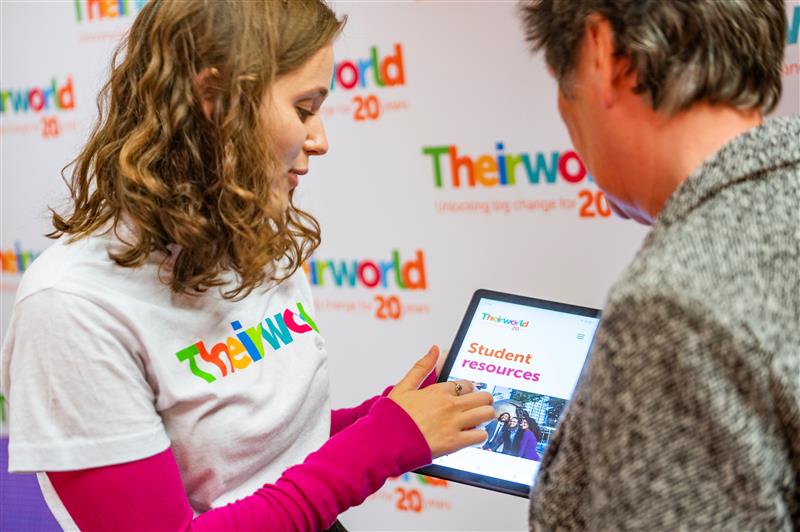 Take the test and discover how our Schools Hub helps students grasp the global education crisis