Girls who escaped from Chibok kidnappers are happy to be back at school
Chibok girls, Children in conflicts
Girls who managed to escape the clutches of Boko Haram gunmen as they kidnapped hundreds of their schoolmates in Chibok have told how they are determined to press on with their education.
Four of them are defying the militants by going to classes at the American University of Nigeria in Adawama state, where they are on scholarships.
One of the girls told CNN: "I want to be a teacher." Another, who wants to be a surgeon, said: "My people need my support – and me going to school will make that change."
Forty-six more escaped Chibok girls would like to join their friends but there is currently not enough funding for further scholarships. 
University vice principal Dr Margee Ensign hopes to change that through fundraising. She added: "When it came to our attention that about a dozen (Chibok girls) wanted to come to AUN, we thought, we can do that."
She travelled with her security director to Chibok to take the girls to the university in Yola, which is heavily guarded. The American University of Nigeria's goal is to train future African leaders.
Adawama has been under a state of emergency for more than two years. More than 200 of the Chibok girls abducted from their school in Borno state last April are still missing.
And dozens more children and women were reported to have been taken by Boko Haram from the northern town of Damasak.
---
More news
Theirworld initiative helps to deliver $30m of computers to Ukrainian children
Theirworld initiative helps to deliver $30m of computers to Ukrainian children
Theirworld's mission to give children in crises a safe place to learn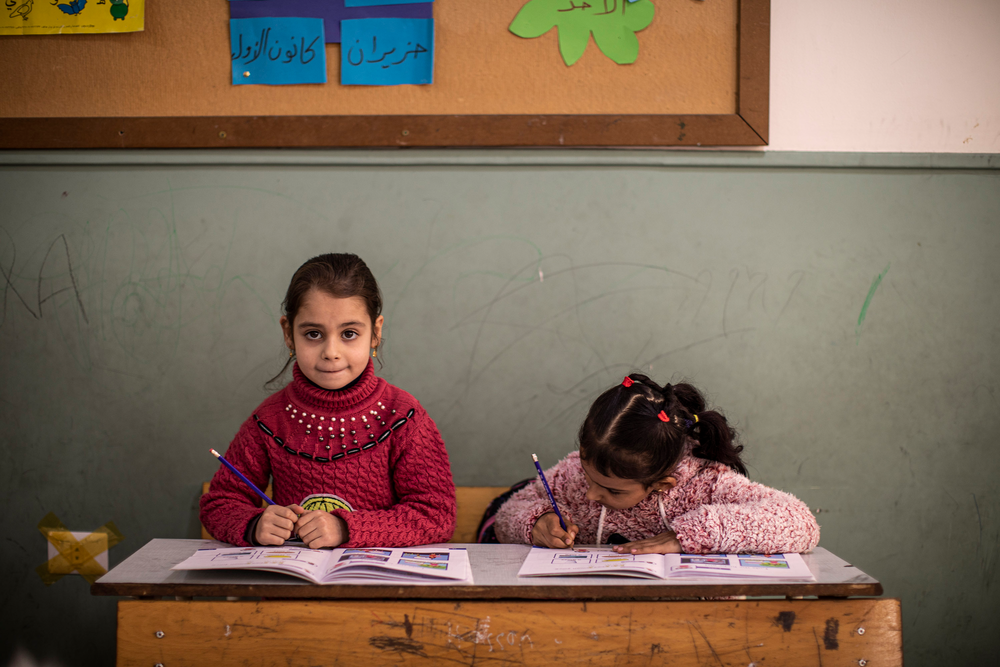 Theirworld's mission to give children in crises a safe place to learn