Give children books and toys not guns says Nobel Prize winner Kailash Satyarthi
Child soldiers, Children in conflicts
He was awarded his Nobel Peace Prize for helping to rescue more than 80,000 from lives of servitude. Now Kailash Satyarthi has called for an end to the hideous practice of recruiting child soldiers.
In a video message, the Indian founder of the children's rights movement Bachpan Bachao Andolan told how he met a boy soldier who was forced to kill friends and family members as part of his training.
Kailash added: "Almost 300,000 children in the world have been given guns in their hands instead of books and toys and, instead of taking and giving care for them, these children are misused as child soldiers."
He recorded his message to mark International Day Against the Use of Child Soldiers on February 12. Kailash added: "We must protect them.  We must give them dreams. We must give them promising futures. We must give them opportunities and we must give them their childhood back."
On February 12, A World at School told how more child soldiers had been released in South Sudan – as the United Nations children's agency UNICEF and Leila Zerrougui, the UN Special Representative for Children and Armed Conflict, said children are increasingly vulnerable to recruitment and use by armed groups as conflicts around the world become more brutal, intense and widespread.
Read more about how children are being recruited to fight in conflicts in more than 20 countries.
---
More news
Theirworld initiative helps to deliver $30m of computers to Ukrainian children
Theirworld initiative helps to deliver $30m of computers to Ukrainian children
Theirworld's mission to give children in crises a safe place to learn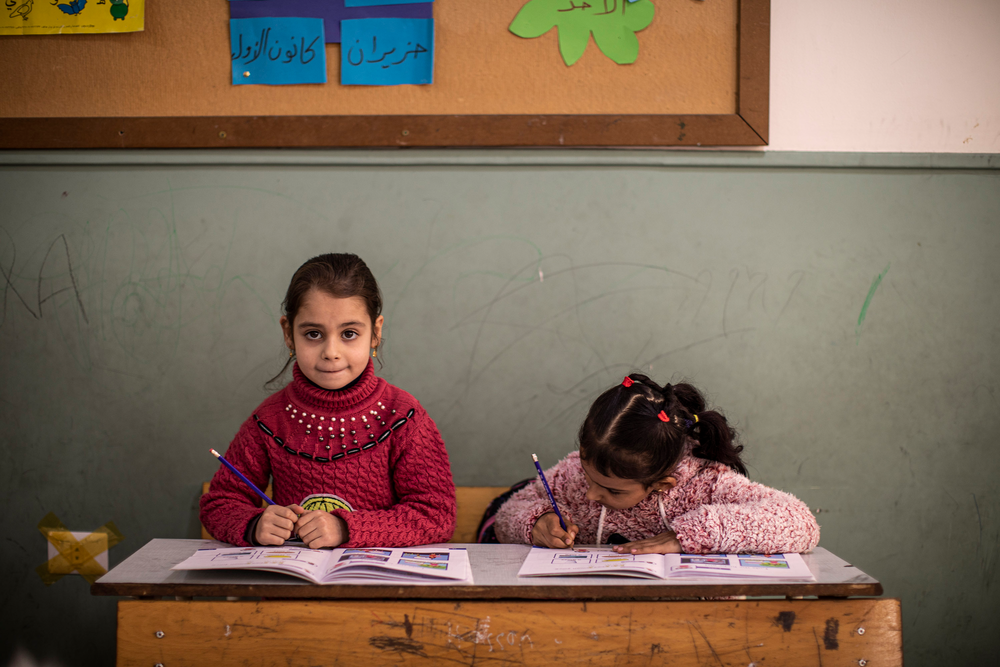 Theirworld's mission to give children in crises a safe place to learn