Too easy just to blame teachers for education failings, says UN report
Barriers to education, Discrimination of marginalised children, Early childhood development, Education funding, Girls' education, Right to education, Sustainable Development Goals, Teachers and learning
Governments and others must take responsibility for getting more children into school and improving learning, according to UNESCO.
---
There are 264 million children and adolescents out of school. There are also huge numbers of young people in a classroom every day but who are not learning the basic skills they need.
About 387 million primary school children – 56% of them – don't achieve the minimum standard of reading. And 21% of students drop out at lower secondary school and 55% at upper secondary.
At preschool level, the richest three and four-year-olds in low and middle-income countries are five times more likely to receive early childhood education than the poorest ones.
These are damning statistics, a sorry story of the haves and have nots. So who is to blame? Or – to take a more positive angle – who is responsible for improving global education?
The answer, according to a major report out today, is EVERYONE.
Not just teachers. But also schools, students, parents, international donors, wider society and – in particular – governments.
"Education is a shared responsibility between us all," said Irina Bokova, Director-General of UNESCO, which has released the second in the 2017-18 Global Education Monitoring Report series.
"Accountability for these responsibilities defines the way teachers teach, students learn, and governments act. It must be designed with care and with the principles of equity, inclusion and quality in mind."
The report – Accountability in education: meeting our commitments – looks at the different ways people and institutions can be held accountable for reaching the Sustainable Development Goal of "inclusive and quality education for all and lifelong learning".
It says blaming teachers for poor test scores and absenteeism is often unfair and not constructive. 
For example, UNESCO points out that nearly half of teacher absenteeism in Indonesia in 2013-14 was due to excused time for study, for which replacements should have been provided. 
In Senegal, only 12 of the 80 average missed school days in 2014 were due to teachers avoiding their responsibilities. Most lost days reflected system factors, such as school closure for weather damage or renovations.
"Using student test scores to sanction teachers and schools makes it more likely they will adjust their behaviour to protect themselves, which may mean leaving the weakest learners behind," said Manos Antoninis, Director of the GEM Report. 
"Accountability must start with governments. If a government is too quick to apportion blame to others, it is deflecting attention away from its own responsibility for creating a strong, supportive education system." 
UNESCO said an extra $39 billion is needed every year to improve the quality of education and give all children across the world equal access.
It accused donors of not delivering on their aid commitments for those in need. The share of aid to education has fallen for six years in a row. 
At the same time, it said, donors increasingly demand that – in exchange for aid – countries achieve results that sometimes divert energy away from improvements in the education system.
---
More news
Skills for the future give young people the best chance of success
Skills for the future give young people the best chance of success
Take the test and discover how our Schools Hub helps students grasp the global education crisis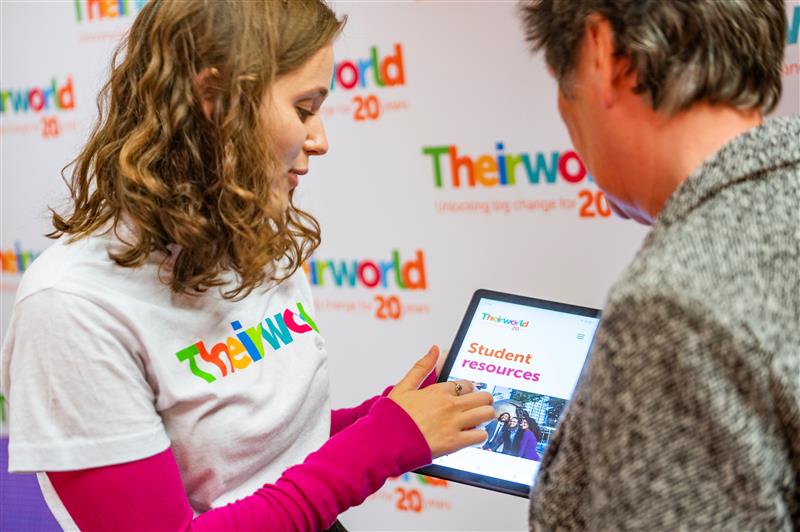 Take the test and discover how our Schools Hub helps students grasp the global education crisis