"Creative Learning In The Slum uses the beauty of art to engage the minds of children"
Barriers to education, Children with disabilities, Days in the childhood development calendar, ​Learning through play (Early years), Right to education, Teachers and learning
---
As part of a series to mark World Humanitarian Day on August 19, two of our Global Youth Ambassadors from Nigeria tell how they teamed up to help underprivileged children.
---
Every child is unique and has seeds of greatness in them. A child born in the slum is no different. They too have great dreams.
Our belief inspired us, Isaac Success Omoyele and Olowo Omotoke – two Global Youth Ambassadors in Nigeria – to collaborate in support of educating children in the slum.
Isaac is the founder of Dreams from the Slum, which is an initiative that runs an education centre in the slum to help reduce the number of out of school children. It takes a creative learning approach to education teaching via arts and multimedia.
Olowo Omotoke is the founder at The Autism Awareness Place, which is a project that is aimed at teaching children with disabilities. Olowo also has vast experience in using creative learning approaches through working with children with special needs.
Our collaboration created Creative Learning In The Slum. We use imaginative ways to engage the minds of children in Ajegunle, a slum community in Lagos. 
We teach children reading, writing and language skills through the beauty of art such as collages and finger painting. 
Most importantly, we teach them that education is their right.
---
More news
Technology has the power to expand education for children with disabilities
Technology has the power to expand education for children with disabilities
Take the test and discover how our Schools Hub helps students grasp the global education crisis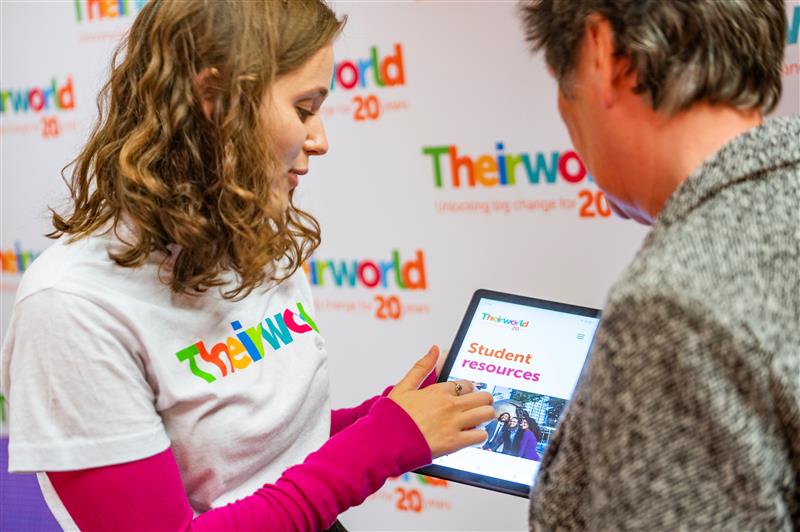 Take the test and discover how our Schools Hub helps students grasp the global education crisis