12 children freed after being held hostage in Philippines school gun battle
Children in conflicts, Education in emergencies, Safe schools, Safe Schools Declaration
---
The building was stormed by dozens of militants who held 31 people during a day-long stand-off with government troops today before fleeing.
---
Twelve children were among 31 hostages who were freed unharmed after a lengthy gun battle at a primary school in the Philippines today.
Dozens of armed Islamist militants stormed the school at Pigcawayan town in the south of the country.
After a day-long gun battle with government troops, the militants left the school.
"The enemy made a hasty withdrawal, leaving behind 31 hostages, among them 12 youngsters," Brigadier General Restituto Padilla told Reuters.
Another 20 civilians were rescued after being trapped by crossfire in the area – about 120 miles south of Marawi City, on the large southern island of Mindanao.
The gunmen were from the State Bangsamoro Islamic Freedom Fighters (BIFF). Police initially said there were 300 of them but the military said later there were 50.
Community leaders were called in to help in negotiations to rescue the hostages, Padilla said.
"It's over but we're also on guard because they might carry out other attacks," he added.
Abu Misry Mama, a spokesman for BIFF, told Reuters the militants had taken civilians to a safe place, away from any crossfire, and did not intend to hold them hostage.
The Philippines is not among 66 countries that have signed the Safe Schools Declaration – an international commitment to protect students, teachers and their schools during armed conflict.
Since 2005, schools and universities have been used for military purposes in at least 26 countries with armed conflicts. Thousands of attacks on schools and universities were recorded in the Education Under Attack report in 2014. 
These included bombings and burnings of buildings and the killing, wounding or abducting of students and teachers.
---
More news
Theirworld initiative helps to deliver $30m of computers to Ukrainian children
Theirworld initiative helps to deliver $30m of computers to Ukrainian children
Theirworld's mission to give children in crises a safe place to learn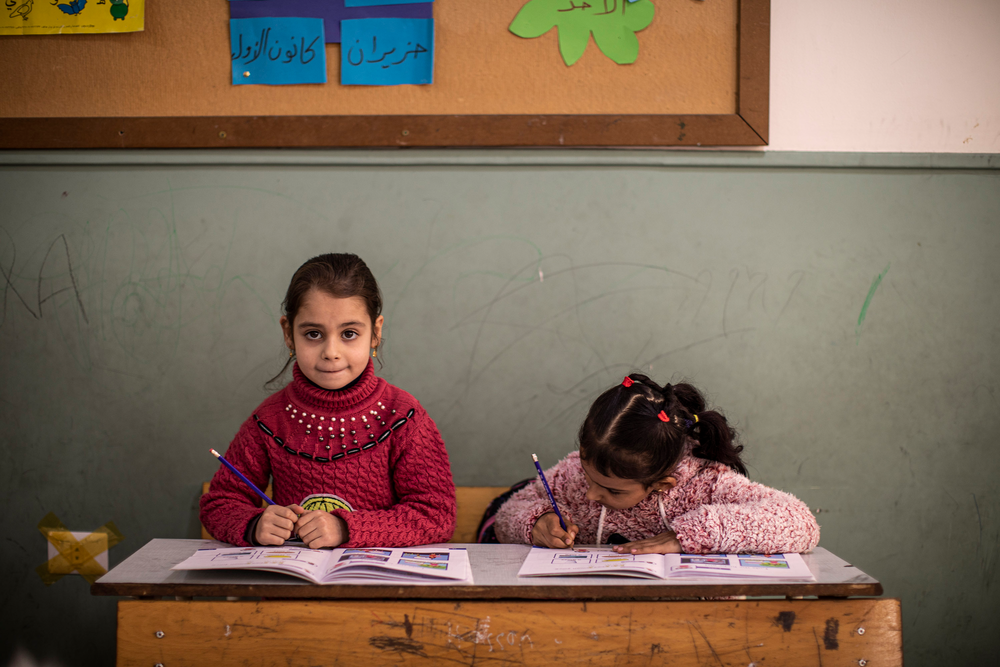 Theirworld's mission to give children in crises a safe place to learn