How you can show unity with girls of Chibok six months after their abduction
Chibok girls, Children in conflicts
Today marks six months since the schoolgirls of Chibok in Nigeria were abducted by Boko Haram gunmen.
Fifty-seven girls escaped – but 219 remain in captivity. The #BringBackOurGirls campaign brought their plight to the attention of the world but other events have been dominating headlines in recent weeks.
As the agony goes on for the families – who wake each morning to another day of despair and desperation – we must not forget their daughters.
A World at School pledges not to rest until all 219 Chibok girls are home safe and all children are in school without danger or discrimination, whether they are in Nigeria, Gaza, Syria or any part of the world where schools and children are under attack.
Here are three simple things you can do to show your unity with the missing girls and other children who face danger and discrimination:
CALL on your leaders to do everything possible to help #BringBackOurGirls – safely and quickly.
JOIN the global movement to get every child into school, without danger or discrimination, by signing the #UpForSchool Petition which demands urgent action from world leaders.
JOIN thousands of others across the world who are demanding action by retweeting this animated tweet from A World at School or sharing our Facebook animation – it's the same one as the top of this article.
Change can happen. Fifteen of the 57 girls who escaped their kidnappers are now back at school – braving Boko Haram's threats to return and kidnap more students.
Hundreds of thousands of other girls in northern Nigeria are afraid but still go to school. Their courage and determination to get an education are an inspiration to us all in the fight against discrimination.
To suppport and encourage more girls to attend school despite the abduction threats, the Nigerian government's Safe Schools Initiative was launched. It will make schools safer by improving lighting, infastructure, telecommunications and response plans – and bring in community engagement measures aimed at making children feel safe when they go to school.
You can help these efforts by taking one or more of the actions outlined above.
---
More news
Theirworld initiative helps to deliver $30m of computers to Ukrainian children
Theirworld initiative helps to deliver $30m of computers to Ukrainian children
Theirworld's mission to give children in crises a safe place to learn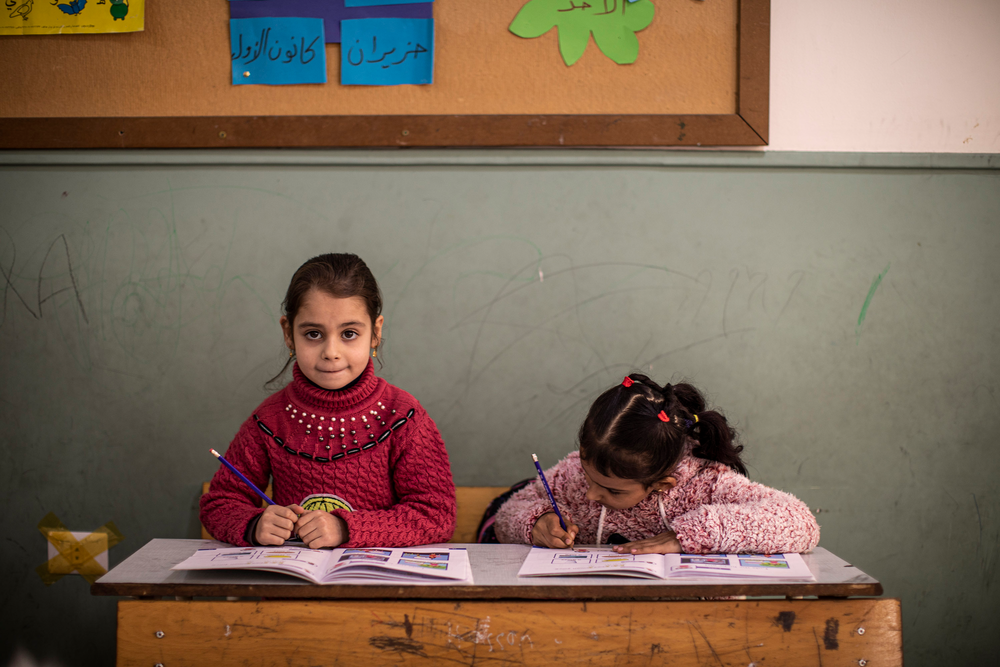 Theirworld's mission to give children in crises a safe place to learn