883 child soldiers freed by Nigerian militia fighting against Boko Haram
Child soldiers, Children in conflicts, Education in emergencies
---
But hundreds more children are still in the ranks of armed groups and missing out education and a normal life.
---
More than 800 child recruits – 40% of them aged 15 or younger – have been set free by a militia fighting against Boko Haram in Nigeria.
It is the first time the Civilian Joint Task Force (CJTF), based in the city of Maiduguri, has formally released children since it promised last year to end the practice.
"This is a significant milestone in ending the recruitment and use of children – but many more children remain in the ranks of other armed groups in either combat or support roles," said UNICEF Nigeria Deputy Representative Pernille Ironside.
The UN children's agency said the children were among 1175 boys and 294 girls who had been identified as being associated with the CJTF in Maiduguri.
Child soldiers are not just recruited by terror groups like Boko Haram – but also by government forces and armed militias. Apart from the physical and psychological abuse they have suffered, most freed child soldiers have missed out on school and need additional education in order to catch up and have the chance of fulfilling their potential.
Hundreds of children have been kidnapped and recruited, scores of teachers killed and over 1400 schools damaged or destroyed in the ongoing insurgency by Boko Haram in northeastern Nigeria.
Reintegrating child soldiers back into education and their communications is crucial if they are to resume normal lives. That issue was discussed at a special meeting at last month's UN General Assembly.
"Survivors are left with both trauma and stigma. Without the possibility of reintegration, children are left with little hope to rebuild they lives," said Virginia Gamba, the UN Special Representative for Children and Armed Conflict.
UNICEF said it had supported the social and economic reintegration of more than 8700 children released from armed groups since 2017. 
It has helped them trace their families, returned them to their communities and offered them psychosocial support, education, vocational training and informal apprenticeships.
---
More news
Theirworld initiative helps to deliver $30m of computers to Ukrainian children
Theirworld initiative helps to deliver $30m of computers to Ukrainian children
Theirworld's mission to give children in crises a safe place to learn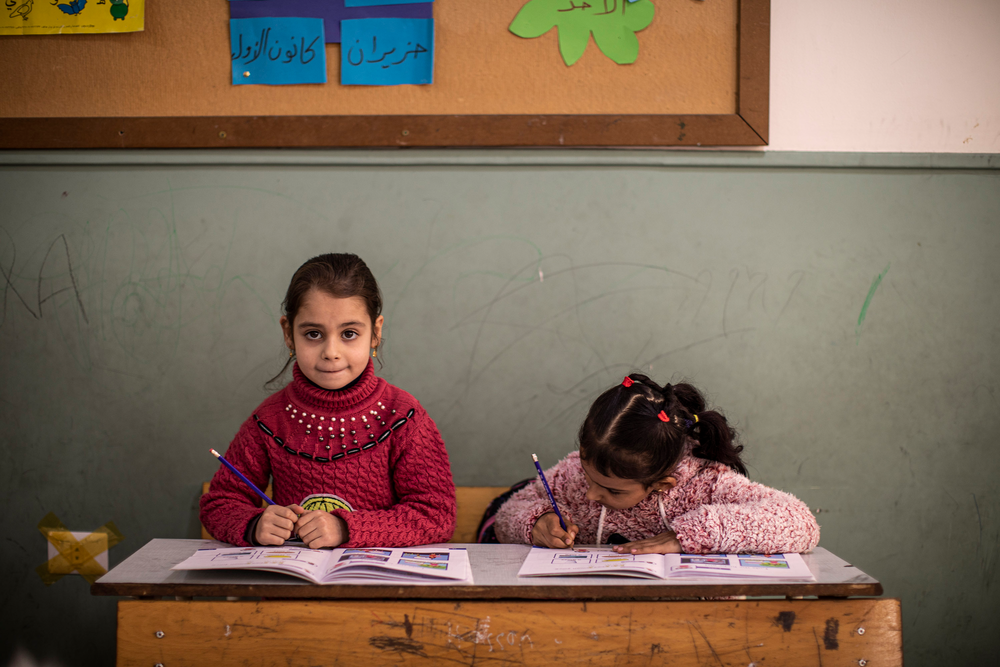 Theirworld's mission to give children in crises a safe place to learn