Hundreds of Nigerian children reported kidnapped by Boko Haram
Children in conflicts, Safe schools
Soldiers from Chad are part of joint push against Boko Haram
Hundreds of children and women have been abducted by Boko Haram terrorists in a Nigerian town, according to residents.
Sources give different figures for the number of people kidnapped – but there seems little doubt that many children are missing from the northern town of Damasak, which was liberated last week by troops from neighbouring Chad and Niger.
A trader called Souleymane Ali told Reuters news agency: "They took 506 young women and children (in Damasak). They killed about 50 of them before leaving. We don't know if they killed others after leaving, but they took the rest with them." Ali said his wife and three of his daughters were among the missing. He added: "Two of them were supposed to get married this year. Boko Haram said 'They are slaves so we're taking them because they belong to us'." 
The BBC reported a former Damasak resident as saying that about 500 children aged 11 and under are missing following the recapture of the town after months of being controlled by Boko Haram.
The soldiers from Niger and Chad found at least 70 bodies at an apparent execution site under a bridge leading out of Damasak. Reuters reported that the streets are littered with debris and burnt-out cars after heavy fighting.
The BBC reported that Damasak businessman Malam Ali, whose brother is among those missing, said young boys had been put in a madrassa, or Islamic school, by Boko Haram when they took over the town. Despite the town being recaptured, the boys have not been found.
Troops from Nigeria, Chad and Niger have been joining forces to push Boko Haram militants out of captured towns. The group caused global outrage in April last year when they abducted more than 200 girls from a school at Chibok in Borno state. They have not been found and Boko Haram claims to have married off many of the girls.
In the wake of the Chibok kidnappings and other attacks on education, the Safe Schools Initiative was launched by the United Nations Special Envoy for Global Education Gordon Brown, alongside the Global Business Coalition for Education and Nigerian private sector leaders.
---
More news
Theirworld initiative helps to deliver $30m of computers to Ukrainian children
Theirworld initiative helps to deliver $30m of computers to Ukrainian children
Theirworld's mission to give children in crises a safe place to learn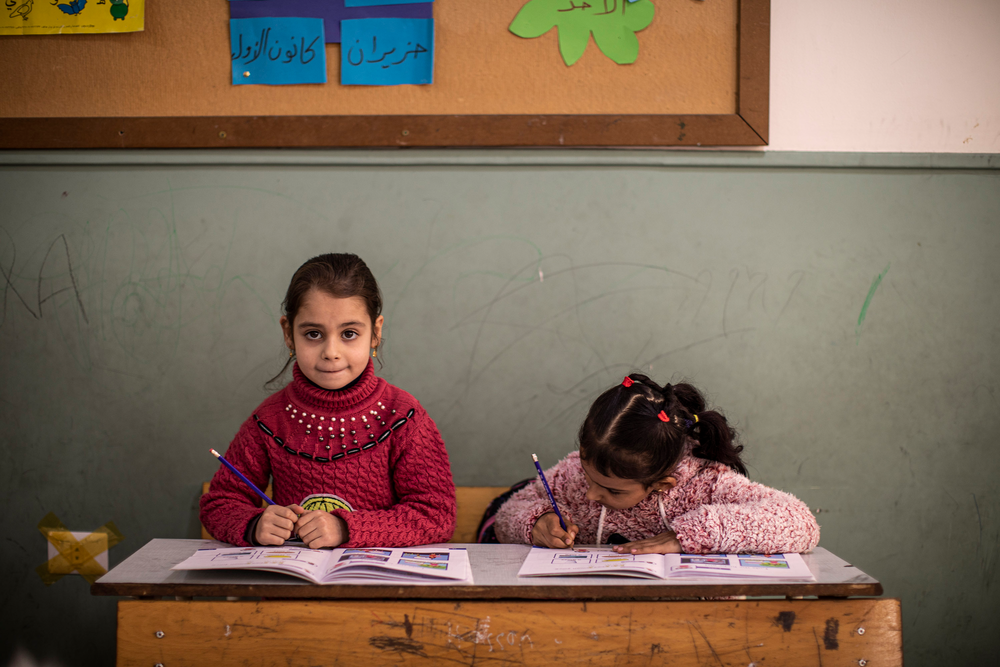 Theirworld's mission to give children in crises a safe place to learn