Hundreds of Nigerian schools reopen despite fear of Boko Haram attacks
Children in conflicts, Education in emergencies
---
Nigerian children at UNICEF-supported learning centre in Dalori camp in Maiduguri Picture: UNICEF/Esiebo
Hundreds of schools in northeast Nigeria have reopened for the first time in a year and a half – but many teachers and pupils are reluctant to return because of persistent violence in the region.
Almost 450 schools have reopened in Borno state since October, more than 18 months after education was halted in the wake of an attack by Boko Haram militants on a boarding school in neighbouring Yobe state in which they killed 59 students.
Some schools in Adamawa and Borno states are doubling the number of classes to provide education for people uprooted by the conflict as well as for local children, according to the United Nations Office for the Coordination of Humanitarian Affairs (OCHA).
Displaced teachers across the region have volunteered to teach and many children who fled violence in remote rural areas have gone to school for the first time, the UN children's fund UNICEF said.
"Prioritising education is absolutely essential if we are to avoid losing the next generation to more poverty, hopelessness and the risk of radicalisation," said Toby Lanzer, UN humanitarian coordinator for the Sahel.
Borno is the birthplace of the six-year insurgency waged by Islamist militant group Boko Haram, which kidnapped 276 girls from a secondary school in the village of Chibok in April 2014.
A regional offensive by Nigeria, Niger, Chad and Cameroon earlier this year drove Boko Haram from much of the territory it held in northern Nigeria. But the militants have since struck back with a renewed wave of deadly raids and suicide bombings.
More than 1200 schools have been attacked in northeast Nigeria and hundreds of teachers and pupils have been killed by bomb blasts, raising fears among communities about the safety of resuming education, according to UNICEF.
"Many parents are reluctant to send their children – especially girls – to school… even some teachers are afraid of going to work due to the targeted attacks, threats of attacks or general insecurity," said Eva Ahlen from UNICEF in Nigeria.
The United Nations is working with the Nigerian government to make schools safer, train teachers and offer basic education to those staying in camps and with host families, where nine in 10 of Nigeria's 2.2 million internally displaced people are living.
Even before the conflict in the northeast, Nigeria had the highest number of out-of-school children in the world, more than 10 million, according to OCHA.
Thomson Reuters Foundation is the charitable arm of Thomson Reuters, that covers humanitarian news, women's rights, trafficking, corruption and climate change. 
---
More news
Theirworld initiative helps to deliver $30m of computers to Ukrainian children
Theirworld initiative helps to deliver $30m of computers to Ukrainian children
Theirworld's mission to give children in crises a safe place to learn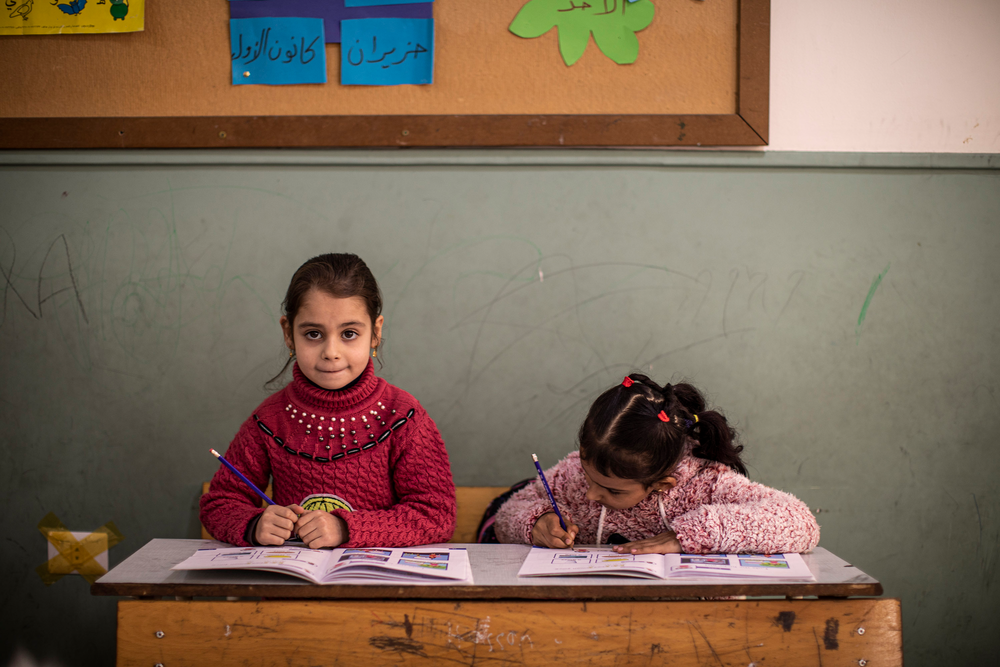 Theirworld's mission to give children in crises a safe place to learn