How an inspiring film can help students do better at their exams
Celebrities, Discrimination of marginalised children, Girls' education, Right to education, Teachers and learning
---
A study showed watching role models on screen can lead to better performances in the classroom - so here are some of our favourite films about education.
---
We all know about the magic of movies. But did you know that watching an inspirational film can help you get better grades at school?
That's what researchers at Oxford University found when they studied the effects of a feelgood story on secondary school students in Kampala, Uganda.
Before sitting their national qualifying exams, 1500 of them were taken to see one of two films. 
Half of them watched Queen of Katwe – the real-life tale of Phiona Mutesi, a Ugandan girl living in a slum who learns to play chess and becomes a world champion. The other half saw a placebo movie – Miss Peregrine's Home for Peculiar Children.
The students who saw Queen of Katwe were more likely to get the grades they needed to get into university. Younger fourth-grade students also improved their scores.
The most pronounced improvements were among female students and those from lower-ranked schools.
Doctorate student Emma Riley, who conducted the study, said: "This paper stresses the importance of role models for raising students' aspirations about what they can achieve and calibrating the potential returns to education."
As if we needed an excuse, here are six of our other favourite inspirational films about education.
Nil Battey Sannata (2016)
An Indian comedy-drama with a strong message about how education can change a life.
Dead Poets Society (1989)
Robin Williams stars as the unorthodox teacher who inspires his students to folw their dreams and "seize the day".
I Am Kalam (2010)
Another Indian film, it follows a boy who is inspired by the president and highlights the need for underprivileged children to receive an education.
http://www.youtube.com/watch?v=ieOfXPzRfTk
The Great Debaters (2007)
Based on a true story, it tells of a teacher who persuades his Texas college to set up a debating team in 1935 and take on the might of Harvard.
The First Grader (2010)
The story of a Kenyan villager who fights for his right to go to school for the first time at the age of 84.
Stand and Deliver (1988)

Another American film based on a true story, this tells how a high school teacher tried to inspire his Hispanic students to excel in class.
---
More news
Skills for the future give young people the best chance of success
Skills for the future give young people the best chance of success
Take the test and discover how our Schools Hub helps students grasp the global education crisis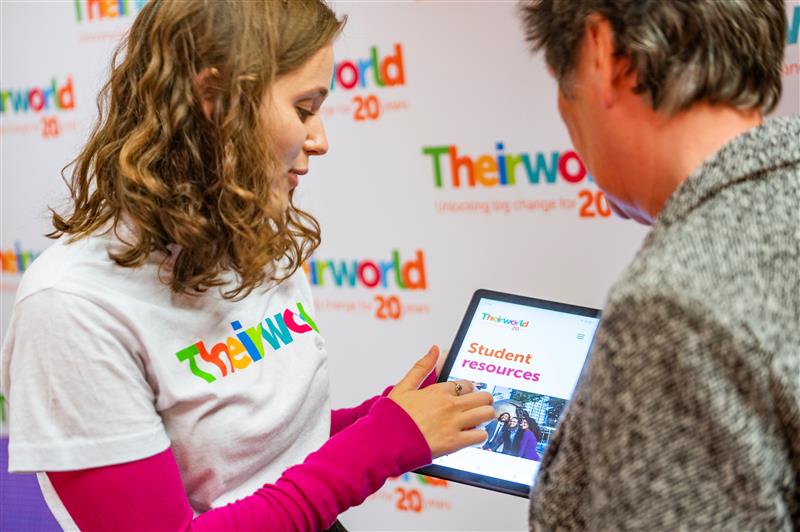 Take the test and discover how our Schools Hub helps students grasp the global education crisis