ISIL fighters selling teenage girls as sexual slaves
Children in conflicts, Education in emergencies
A displaced Yazidi girl from the Iraqi town of Dohuk
Teenage girls are being sold into lives of horrific sexual slavery by ISIL fighters in Iraq and Syria.
Many are being paraded like cattle in open markets and sold for as little as a pack of cigarettes, according to the United Nations envoy on sexual violence.
Zainab Bangura, who went to the region to investigate the ISIS sex crimes, said that when a town is captured the prettiest young girls are selected and sent to the group's headquarters in Raqqa.
She told CNN that other adolescent girls and young women are auctioned naked at an open market. She said sometimes they fetched thousands of dollars but added: "We heard a story of a woman sold for a pack of cigarettes."
About 8.6 million children are believed to be victims of slavery. Gordon Brown, the United Nations Special Envoy for Global Education, recently said it was one of the reasons why millions of children are not at school around the world, adding: "This is not the year of the child but the year of fear."
A World at School and Plan International have called for a Global Humanitarian Fund for Education in Emergencies which Mr Brown said could be launched later this year at the UN General Assembly. It would remove delays and prevarication when disasters strike or during conflicts.
Ms Bangura, pictured above, went to Iraq and Syria in April and has spent the past few days recounting her experiences of talking to girls and women who had escaped from captivity.
She told the BBC: "ISIS has institutionalised sexual violence and uses it to brutalise women. These girls are transferred from fighter to fighter."
She told of young girls who tried to commit suicide because "it was better for them to die".
Ms Bangura added: "The humanitarian appeals dealing with the provision of services to sexual violence survivors are underfunded and neighbouring countries are now also under tremendous pressure.
"Greater support is therefore needed not only for programs for refugees but also to support host communities of neighbouring countries that have absorbed an estimated 80% of the refugees."
A Human Rights Watch report in April detailed systematic rape and sexual violence against Yezidi girls and women in northern Iraq. It found that girls as young as 12 had been raped repeatedly by several different ISIS fighters.
You can stand up for education and join the call for a special humanitarian fund for education in emergencies. Sign the #UpForSchool Petition and make your voice heard.
---
More news
Theirworld initiative helps to deliver $30m of computers to Ukrainian children
Theirworld initiative helps to deliver $30m of computers to Ukrainian children
Theirworld's mission to give children in crises a safe place to learn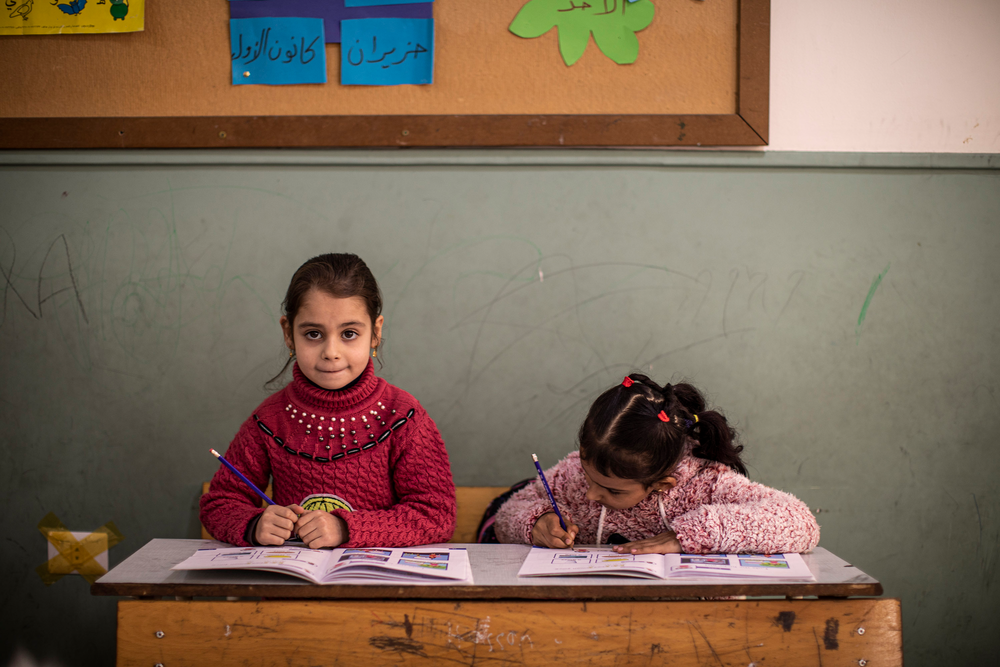 Theirworld's mission to give children in crises a safe place to learn