Islamic State recruits more than 400 children since January
Child soldiers, Children in conflicts
A monitoring group has claimed today that at least 400 children and adolescents under the age of 18 have been recruited by Islamic State since the start of 2015.
They have been given military training – including firing guns in battle – and indoctrination, according to the British-based Syrian Observatory on Human Rights.
Rami Abdulrahman, head of the Observatory, said: "They use children because it is easy to brainwash them. They can build these children into what they want, they stop them from going to school and send them to IS schools instead."
He said the children had been recruited near schools, mosques and at public places where Islamic State has carried out punishments and executions.
Mr Abdulrahman said IS may have turned to luring children with money or urging their parents to send them to training camps because fewer adults are joining the group, which has declared a caliphate in areas it controls in Syria and Iraq.
The Syrian Observatory said the so-called "Cubs of the Caliphate" training includes firing live ammunition, fighting in battles and driving. It said "offices" had been opened in at least two cities to recruit children.
---
More news
Theirworld initiative helps to deliver $30m of computers to Ukrainian children
Theirworld initiative helps to deliver $30m of computers to Ukrainian children
Theirworld's mission to give children in crises a safe place to learn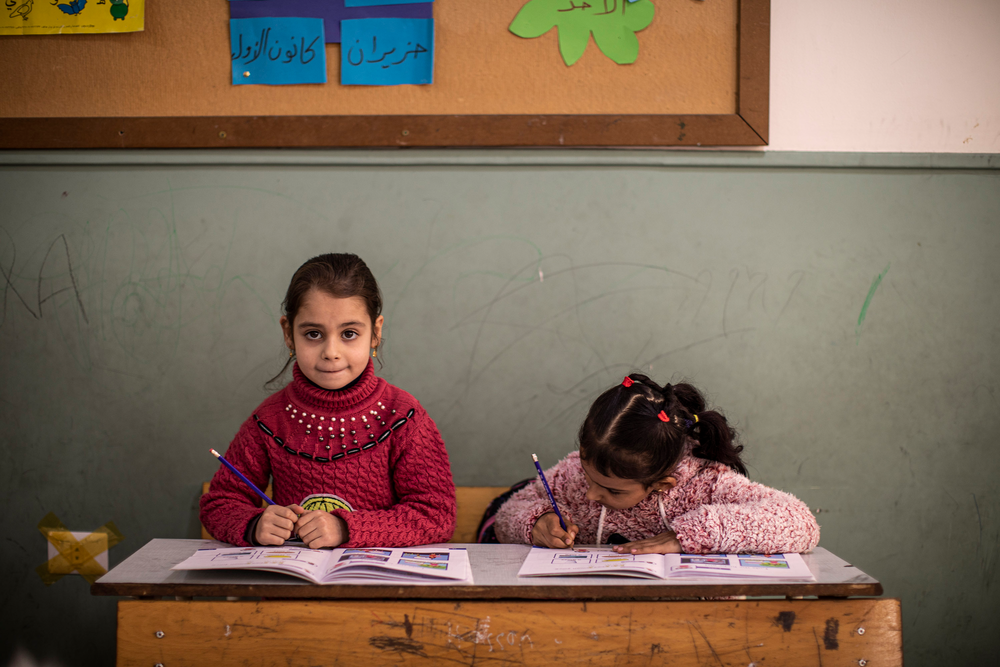 Theirworld's mission to give children in crises a safe place to learn