Jordan launches back-to-school campaign for Syrian refugee children
A back-to-school campaign has been launched in Jordan which aims to get Syrian children living there into classrooms and learning.
The initiative aims to provide 300,000 students, parents and community members with information on education across Jordan, including in Syrian refugee camps.
The campaign also offers learning support by providing more than 150,000 Syrian students with school bags and stationery.
Launched by Jordan's education ministry and supported by UNICEF, the plan will be rolled out by Save The Children Jordan in August and September.
Robert Jenkins, UNICEF representative in Jordan, said: "Schools provide a safe haven for children, offer them a sense of normalcy and help give them hope for the future.
"It is crucial to ensure that Syrian girls and boys who have left their home country do not lose out on their education so that they can continue to play an active role in society in the future."
Since the launch of the back-to-school campaign last year, more than 120,000 Syrian children – over 100,000 in host communities and 20,000 in camps – have registered in Jordanian schools.
More than 600,000 Syrian refugees who have fled the country's civil war live in neighbouring Jordan.
---
More news
Theirworld initiative helps to deliver $30m of computers to Ukrainian children
Theirworld initiative helps to deliver $30m of computers to Ukrainian children
Theirworld's mission to give children in crises a safe place to learn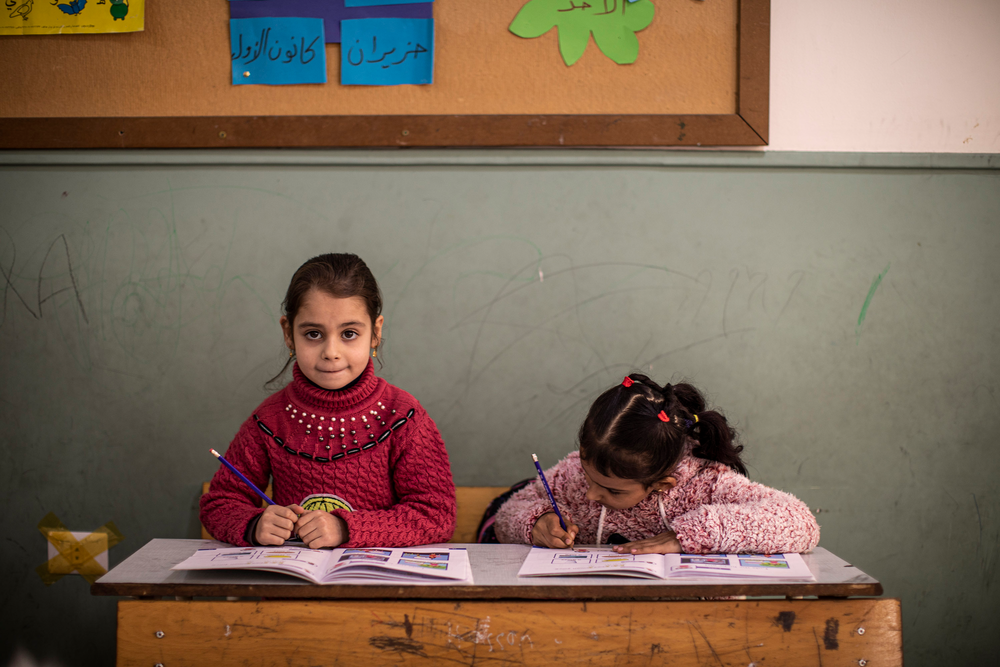 Theirworld's mission to give children in crises a safe place to learn