Jordan to open its schools to Syrian refugee children who don't have official IDs
Barriers to education, Children in conflicts, Double-shift schools, Education in emergencies, Refugees and internally displaced people, Right to education
---
A "bold and positive" change in government policy will see undocumented refugee children allowed to join double-shift schools.
---
Until now, Syrian children who are not registered officially as refugees have been blocked from going to government schools in Jordan.
But that is about to change. Children who lack the required documents and special refugee ID card will be allowed to start attending classes in a move described as "bold and positive" by a United Nations official.
Prime Minister Hani Mulki approved the change, saying: "In line with our value system in Jordan, we do not accept that any child be left out without education."
It is not known how many children will be affected. Many thousands of Syrian children are out of school in Jordan for various reasons – including those who don't have official refugee documents.
Some of them were turned away when they reported for school at the beginning of the 2016-17 year, according to reports.
But now refugees going to school for the first time will join afternoon classes in double-shift schools, where children are taught at different times of the day.
Government minister Mohammad Momani told the Jordan Times: "Education is among a string of services provided to Syrian refugees from the moment they are received on the border."
UNICEF Jordan Representative Robert Jenkins said the government had taken a "bold and positive step forwards towards ensuring that every vulnerable girl and boy in Jordan goes to school". 
The UN children's agency said that – as well as expanding schools in Syrian refugee camps – the education ministry has opened 200 schools operating double shifts to offer formal education to young refugees.
Catch-up education programmes are also being rolled out to reach children who have missed more than three years of schooling.
Theirworld has been campaigning for donor countries to keep to their pledge to get every Syrian refugee child into school.
According to government figures in February, Lebanon is home to 488,832 school-age Syrian refugees, of whom 202,259 are enrolled in school.
---
More news
Theirworld initiative helps to deliver $30m of computers to Ukrainian children
Theirworld initiative helps to deliver $30m of computers to Ukrainian children
Theirworld's mission to give children in crises a safe place to learn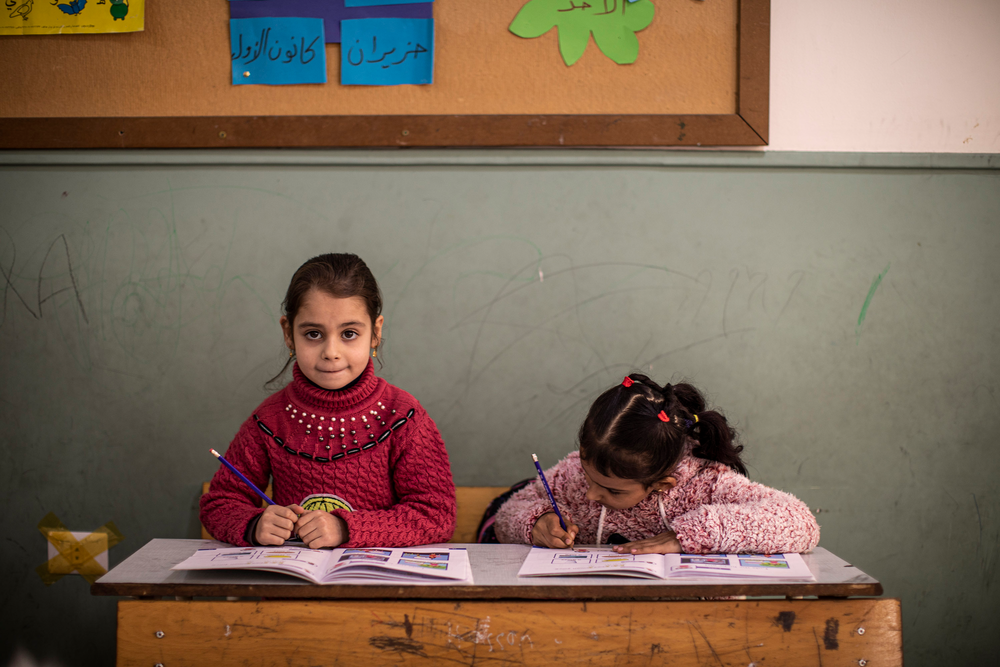 Theirworld's mission to give children in crises a safe place to learn