Last of 150 Kurdish schoolchildren abducted by Islamic State are set free
Children who fled Kobane fighting go to school at refugee camp
Kurdish families in Syria are celebrating today after 25 schoolchildren were set free by their Islamic State kidnappers.
The children, aged 13 and 14, were the last of more than 150 abducted in May to be released by the insurgents.
They had been snatched in the town of Kobane as they were returning from taking exams in Aleppo.
Idris Nassan, deputy foreign minister of Kobane district, said yesterday: "They were released from (the Syrian town of) Minbij today. This is the last part of the releases."
The UK-based Syrian Observatory for Human Rights had earlier said the children had been released. It said five others whad been allowed to leave over the past few days.
The group said two boys who escaped captivity claimed the IS group was forcing the kidnapped children to have lessons in jihadist ideology.
Kobani, which is near the border with Turkey, has been the scene of heavy fighting between IS and Kurdish fighters.
Children in conflicts and emergencies is one of the 100-day themes of the #EducationCountdown. You can read more about the campaign here.
---
More news
Theirworld initiative helps to deliver $30m of computers to Ukrainian children
Theirworld initiative helps to deliver $30m of computers to Ukrainian children
Theirworld's mission to give children in crises a safe place to learn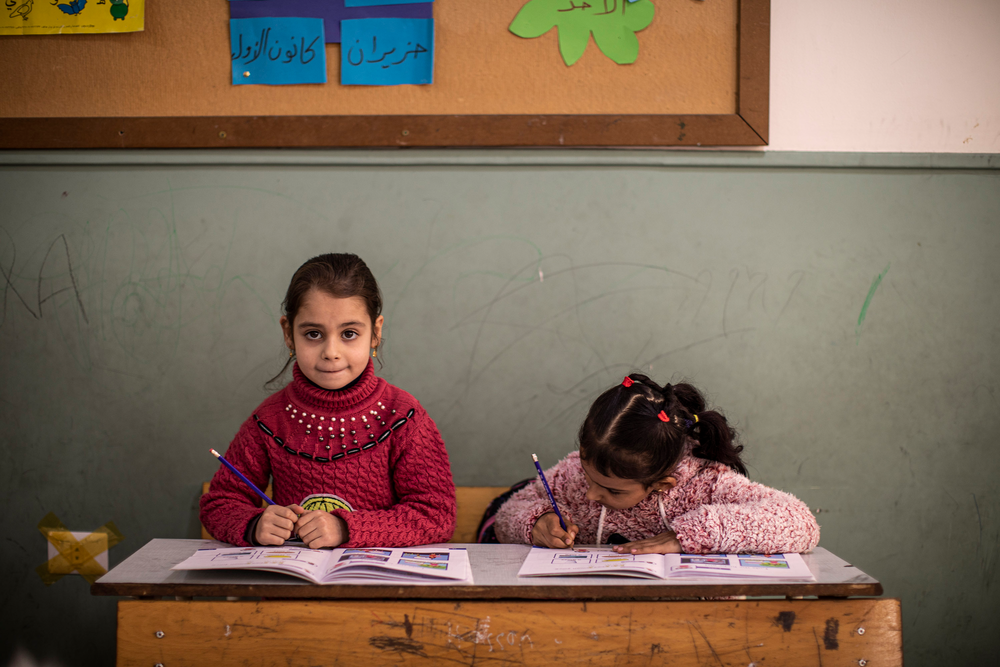 Theirworld's mission to give children in crises a safe place to learn