Libyans shocked as bodies of children kidnapped on their way to school are found
Children in conflicts, Education in emergencies, Safe schools
---
With violence continuing to affect the country, Libya's education minister says just going to school can be "a heroic mission".
---
Thousands of Libyan children can't go to school because of conflict. Many more are suffering from the psychological effects of violence and trauma.
But even in a country torn apart by civil war and infighting, the discovery of the bodies of three children has come as a massive shock.
The children – from the same family and aged between five and 12 – were abducted by an armed group on their way to school in Sorman, about 45 miles west of the capital Tripoli, in 2015.
A ransom was demanded from their family but their fate was unknown until a confession from one of the attackers who was arrested recently led investigators to their bodies two days ago.
Most schools in Sorman municipality were closed yesterday as a mark of respect.
"All Libyans are shocked and horrified by this atrocious crime," said Fayez al-Sarraj, head of Libya's internationally-recognised unity government.
Violence continues to affect children and education in large areas of the south and east of the country.
Education Minister Osman Abdel Jalil said recently: "Some schools have stopped operating altogether and others are in a very bad condition.
"A rising pitch of violence in those areas makes continuing the educational process impossible. Going to work for the teachers and attending classes for the students is a heroic mission."
Libya's education ministry has said that violence is forcing about 12% of school-age children to stay at home. But unofficial figures put that much higher.
Abdel Jalil said the education budget needs to be tripled to keep schools operating.
He added: "The psychological effects the war is leaving on students and the next generation of Libyans will linger and shape the future of the people of this country for many years to come."
---
More news
Theirworld initiative helps to deliver $30m of computers to Ukrainian children
Theirworld initiative helps to deliver $30m of computers to Ukrainian children
Theirworld's mission to give children in crises a safe place to learn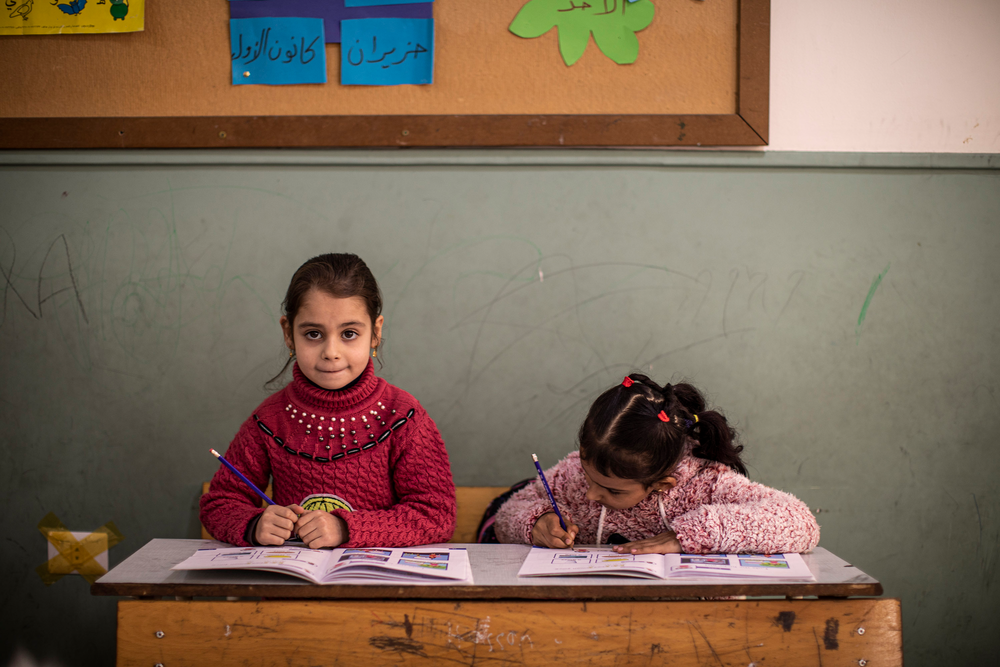 Theirworld's mission to give children in crises a safe place to learn