"We cried and the school shook strongly because of the aggressive airstrikes around my school"
Children in conflicts, Education in emergencies
---
Living in a war is like living in a hell. More than 12 countries led by Saudi Arabia have bombed Yemen day and night in airstrikes.
Sometimes they use forbidden weapons to kill us, according to Human Rights Watch and other international organisations. They bomb everything – houses, hospitals, public roads, factories and schools.
It has led to the death of thousands of innocent men, women and children because they are Yemeni, nothing more.
Amnesty International published a scathing report with a headline that says it all: "Yemen: Bloody trail of civilian death and destruction paved with evidence of war crimes."
Echoing that, Amnesty International researchers found "a pattern of strikes targeting heavily populated areas including civilian homes, schools, markets and mosques. In the majority of cases no military target could be".
Despite the aggressive airstrikes on August 29 and 30, the national exams for grade 9 and 12 went ahead.
Sanna is a grade 9 student. While she was studying for the national exam, the coalition bombed her house directly. Sanna died along with many citizens. But many children are alive and need your support to stop these airstrikes.
A girl student said: "We were frightened. We cried and the school shook strongly because of the aggressive airstrikes around my school – but we took the exam to challenge the Saudi-led military coalition because we are Yemeni students. We are brave and no one can defeat us."
A Yemeni classroom destroyed in an airstrike Picture: UNICEF/Mahmoud
In other provinces like Taiz, schools have been occupied, exams papers torn and students forced to get out.
The ministry of education stated that November 1 was the first day of the new academic year. Many students went to school despite the airstrikes.
I saw a student with two walking sticks going to school. He was injured by an airstrike but he didn't care about his pain because the most important thing for him is studying.
Another student said: "if they destroy our school like other schools, we will study on the roads. If we don't find anything to eat because of the Saudi siege on us we will not surrender.
Peter Maurer, president of the International Committee of the Red Cross, added his voice to the chorus of warnings. After a three-day visit to Yemen, he said: "The humanitarian situation is nothing short of catastrophic."
Yemeni children are struggling to study and to get their rights like other children. Will you stand with them? They need your support.
We are sure if all people ask them to stop these aggressive airstrikes on Yemen, the Saudi-led coalition can't bomb my country and kill innocent citizens.
If you really care about humanity, dignity and human rights, then campaign with your friends to stop the airstrikes on Yemen.
Anyone who wants to help us and campaign to stop this war on Yemeni citizens, please contact me at [email protected].
Follow Amana on Twitter.
---
More news
Theirworld initiative helps to deliver $30m of computers to Ukrainian children
Theirworld initiative helps to deliver $30m of computers to Ukrainian children
Theirworld's mission to give children in crises a safe place to learn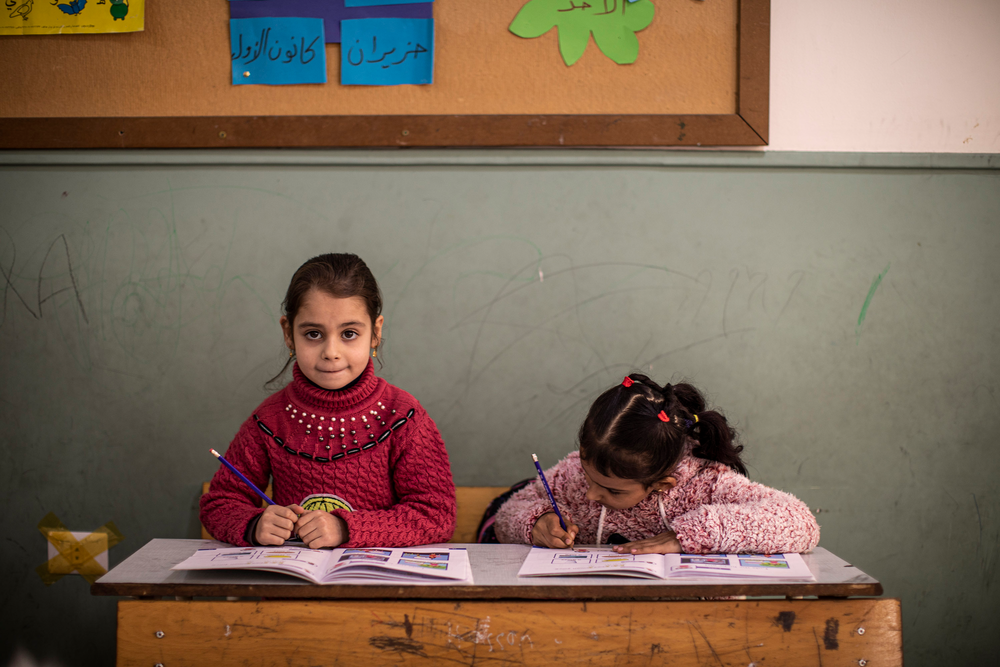 Theirworld's mission to give children in crises a safe place to learn