LuLu Hypermarket staff help children in Gaza by packing school kits
Staff at LuLu Hypermarket are used to helping their customers. And now they're aiding children in Gaza by taking part in a community campaign to send 50,000 school kits affected by the conflict there last year.
More than 120 of LuLu's workers participated in the Dubai Cares initiative called Rebuild Palestine: Start With Education. Volunteers from businesses, community groups and youth organisations spent hours packing the kits with a variety of items – including backpack, notebooks, sketch books, geometry kit, calculator, pencil case for stationery including pens, pencils, erasers, sharpeners, crayons and rulers.
LuLu staff were among 3500 people who turned up at the Al Boom Tourist Village in Dubai last month to help pack the kits, which were prepared in accordance with guidelines from UNWRA, the United Nations agency for Palestinian refugees. The packing event was due to take four days but so many volunteers came that the job was done after two.
The campaign was an effort to help inspire Gaza's schoolchildren for the start of the second half of the academic year, following the seven weeks of violence in July and August which saw hundreds of schools bombed or damaged.
LuLu Hypermarket has shops across the Middle East and India. In 2013, LuLu teamed up with Dubai Cares to adopt schools in Gaza and Nepal to help them improve the infrastructure of primary classrooms and to provide safe learning environments for all.
Tariq Al Gurg, Chief Executive Officer of Dubai Cares, praised the UAE community for its strong support for the school kit event. He said: "We are grateful to everyone who volunteered over the course of the campaign, from corporations and schools to individuals, the UAE community has turned out in full force to make sure education remains part of the developmental vision for Palestine.
"The completion of the campaign with the packing of 50,000 school kits in just two days is testament to everyone's commitment towards helping the children of Gaza. The children of Gaza have consistently fallen victim to the endless rounds of violence that has overwhelmed the region over the years. By providing them with the key material needed for school, we are enabling them to rise above the current circumstances and take control of their futures."
Read a blog by one of our Global Youth Ambassadors about how young people took part in the school kit event.
---
More news
Theirworld initiative helps to deliver $30m of computers to Ukrainian children
Theirworld initiative helps to deliver $30m of computers to Ukrainian children
Theirworld's mission to give children in crises a safe place to learn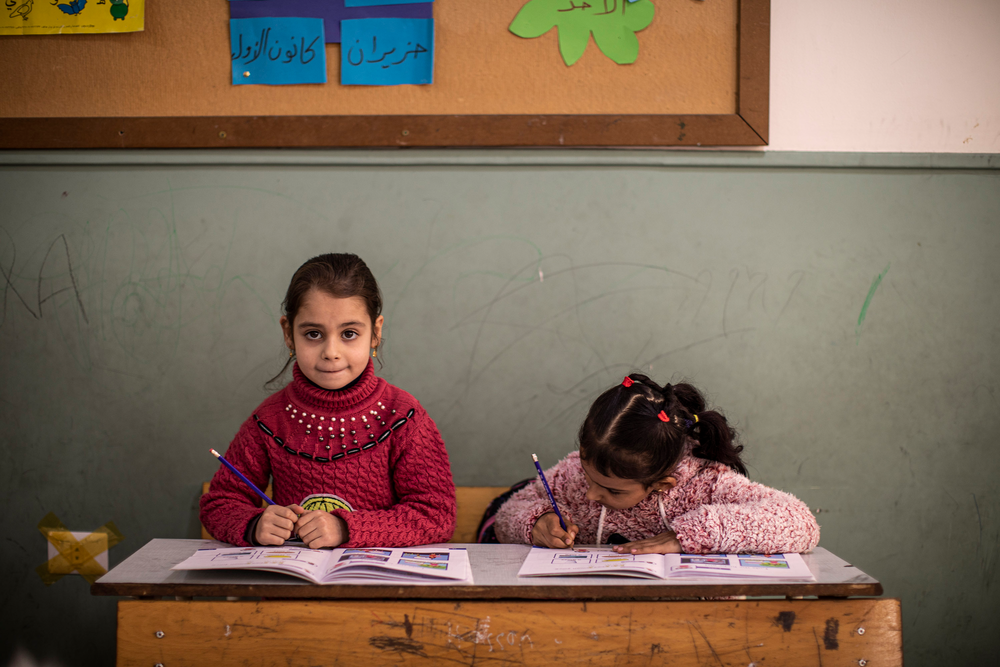 Theirworld's mission to give children in crises a safe place to learn