Cyclone damage leaves 80,000 children out of school in Madagascar
Children's welfare after natural disasters, Education Cannot Wait, Education in emergencies, Refugees and internally displaced people
More than 3300 classrooms have been partially or completely destroyed - leaving 80% of children without education in one region of the island nation.
---
A cyclone that tore through the island nation of Madagascar caused so much damage to schools that more than 80,000 children have no classrooms to go to.
The country declared a national state of emergency a week after Category 4 Cyclone Enawo hit the northeastern Sava region, killing more than 80 people.
Many people who were displaced are now returning to their homes. But the damage caused by high winds and flooding has left education in disarray.
More than 1800 classrooms were completely destroyed and 1500 partially destroyed, according to the Ministry of Education.
That means 57% of all classrooms in the Sava region have been destroyed and 80% of schoolchildren have had their education disrupted.
"We will continue to work tirelessly to help the people of Madagascar who have been affected by the cyclone – especially children, who are always among the most vulnerable in disasters," said UNICEF-Madagascar Representative Elke Wisch.
The organisation Handicap International, which has been working in Madagascar for over 30 years, said it plans to rebuild 22 schools in the northeastern regions of Analanjirofo and Diana.
"This will include repairing corrugated roofs and wooden-board walls. No heavy work but essential nonetheless," said Anne Burtin, the coordinator of HI's programmes in the island nation off the east coast of Africa.
"It's important that children can return to school as quickly as possible."
She said the rebuilding would help about 8400 students and 230 teachers return to school. 
In 2015 the organisation implemented an inclusive education project in 59 of the country's schools to promote the enrolment of children with disabilities.
Madagascar is one of the countries most affected by natural disasters, such as cyclones, droughts, floods, locusts and epidemics.
Its 46 natural disasters in 35 years have affected more than 11 million people including five million children.
---
More news
Theirworld's mission to give children in crises a safe place to learn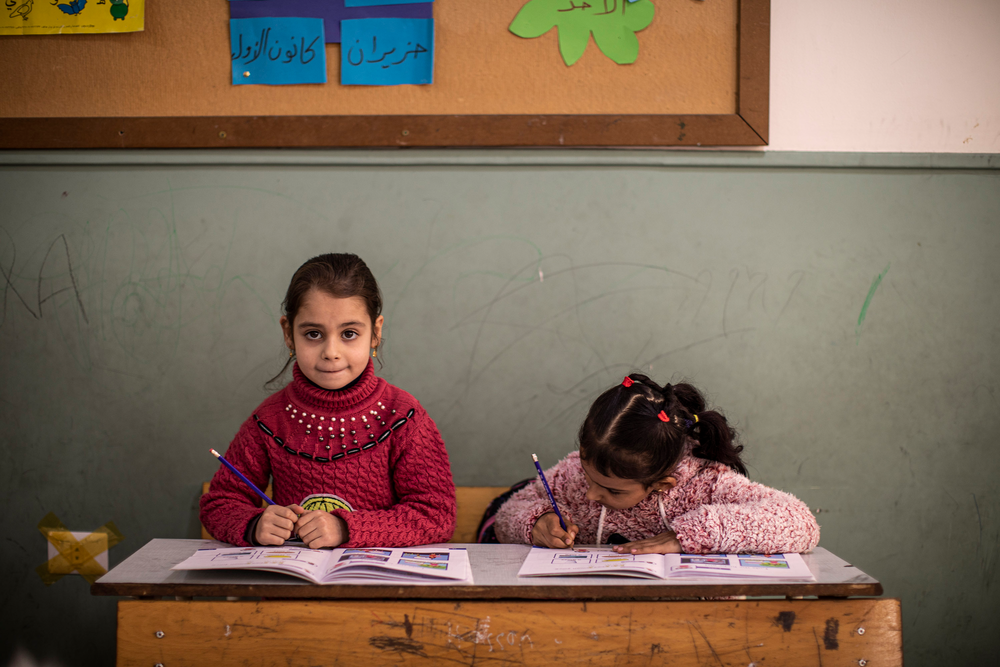 Theirworld's mission to give children in crises a safe place to learn
World Refugee Day: ACE project helps children to integrate and learn in Greece
World Refugee Day: ACE project helps children to integrate and learn in Greece