Dynamo to urge world leaders to fund education for every Syrian refugee child
Celebrities, Double-shift schools, Education in emergencies, Refugees and internally displaced people, Right to education
---
The TV magician is heading to a major conference in Brussels - as his film about kids deprived of education by broken promises racks up 1.5 million views. 
---
Magician Dynamo will arrive in Brussels tomorrow on the next leg of his amazing campaign to help get every Syrian refugee child in school
After the huge success of his powerful film about a trip to Lebanon to meet Syrian kids, the TV star will confront world leaders about their broken promises to fund education.
The Dynamo video has promoted Theirworld's #YouPromised petition, which has been signed by thousands of supporters. Our #YouPromised campaign has reached more than 140 million people and the British illusionist's film 72 Hours has been watched by more than 1.5 million people.
They include celebrities Cara Delevingne, Stephen Fry, Minnie Driver, Sharon Osbourne, Eddie Izzard and Matt Lucas – who all urged their fans to share the film.
Dynamo will be in Belgium to attend a major conference on Syria and put pressure on leaders who promised two years ago to get every refugee child into school by the summer of 2017. 
He said: ""It's easy to feel overwhelmed and helpless by the sheer size of the problem. But there is a plan to get every child in school and we now need governments to keep their promise of funding."
72 Hours details Dynamo's journey to meet Syrian refugee children who have been left out of school and let down by world leaders after seven years of conflict. 
Joining Theirworld's President Sarah Brown, Dynamo will take the stage to showcase the film at the Supporting the Future of Syria and the Region conference. 
Despite the promises made another conference in London in 2016, donors cut their support to education last year – down from $618 million in 2016 to $566 million – in the host countries.  In 2017 the education sector got only 52% of what it needed.
There has been progress. But 689,000 Syrian refugee children – one in three – are still out of school and funding for education has been cut, a report by the No Lost Generation initiative revealed last week. 
That puts those refugee children in Turkey, Lebanon, Jordan, Iraq and Egypt at risk of child labour, early marriage or exploitation.
In Syria itself, almost two million children are out of school. Some Syrian children have never been to school, while others have missed out on up to seven years of learning.
---
More news
Theirworld's mission to give children in crises a safe place to learn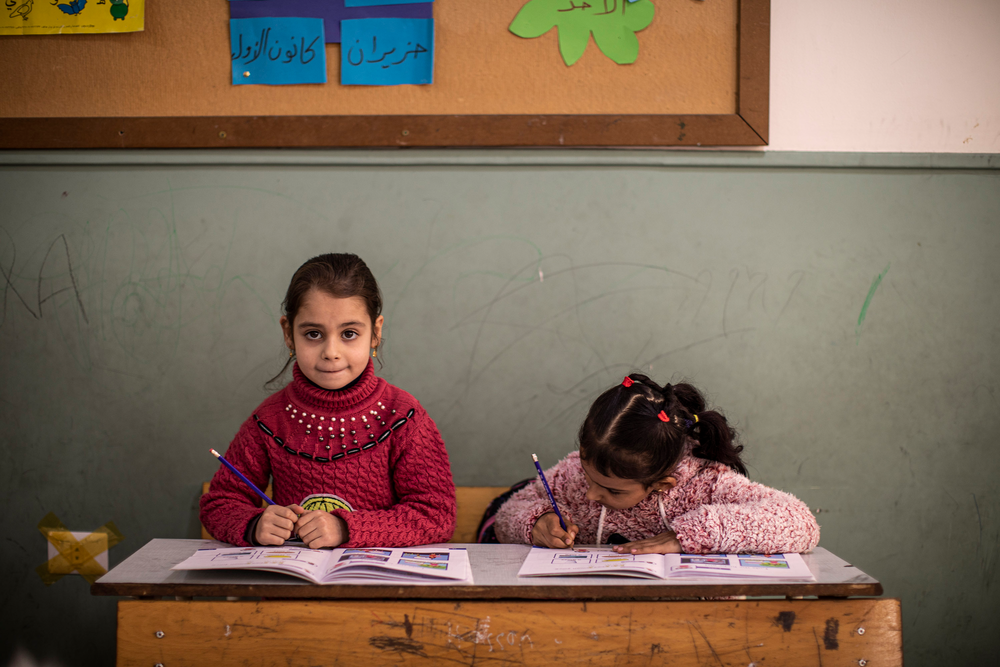 Theirworld's mission to give children in crises a safe place to learn
World Refugee Day: ACE project helps children to integrate and learn in Greece
World Refugee Day: ACE project helps children to integrate and learn in Greece