Share this video and make world leaders keep their promise to get EVERY Syrian refugee child in school
Barriers to education, Child labour, Child marriage, Children in conflicts, Double-shift schools, Education Cannot Wait, Education in emergencies, Refugees and internally displaced people, Right to education
---
Theirworld has made a special video message to leaders who vowed to get all 1.7 million Syrian refugee children into school this year - help us to make sure they keep their promise by sharing the film on Facebook or Twitter.
---
Everyone knows you should not break a promise to a child. But that's what world leaders stand accused of – breaking a promise to get 1.7 million Syrian refugee children into school in this academic year.
These children and their families were forced to flee their homes and schools because of war. Without the protection of a classroom, they are vulnerable to child labour, trafficking and early marriage.
Last year, leaders of the countries who hosted the Supporting Syria and the Region conference in London promised that the futures of all these young people would not be abandoned.
They were only half right. About half of those 1.7 million children are now back in a classroom in neighbouring Turkey, Lebanon and Jordan. 
But for the other half the promise is still no more than grand words. That's just not acceptable. However, hope is still within sight for every one of these children.
Next week, those leaders will meet again in Brussels to review the progress since last year. We need your help to make sure the promise of education for all is on their agenda and these children are not forgotten.
Theirworld's #YouPromised campaign has kept up the pressure on those leaders to deliver on their pledge. Help us to do that by sharing our special animated video on Facebook or Twitter.
We know this works. Last year supporters like you helped get one of our films played at the Supporting Syria and the Region conference, introduced as a film "every leader had to watch". You can learn more about the campaign here…
Campaigners keep up the #YouPromised pressure
Leaders to track progress of #YouPromised pledge
You can also send a message to the co-hosts of the Supporting Syria and the Region talks ahead of their Brussels meeting – find out how here…
---
More news
Theirworld initiative helps to deliver $30m of computers to Ukrainian children
Theirworld initiative helps to deliver $30m of computers to Ukrainian children
Theirworld's mission to give children in crises a safe place to learn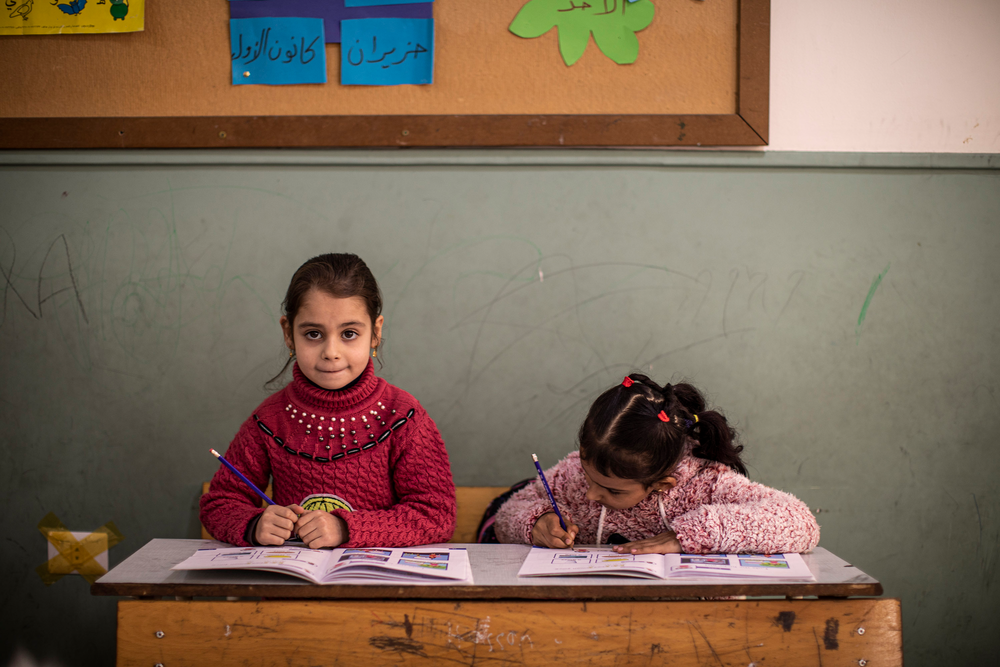 Theirworld's mission to give children in crises a safe place to learn